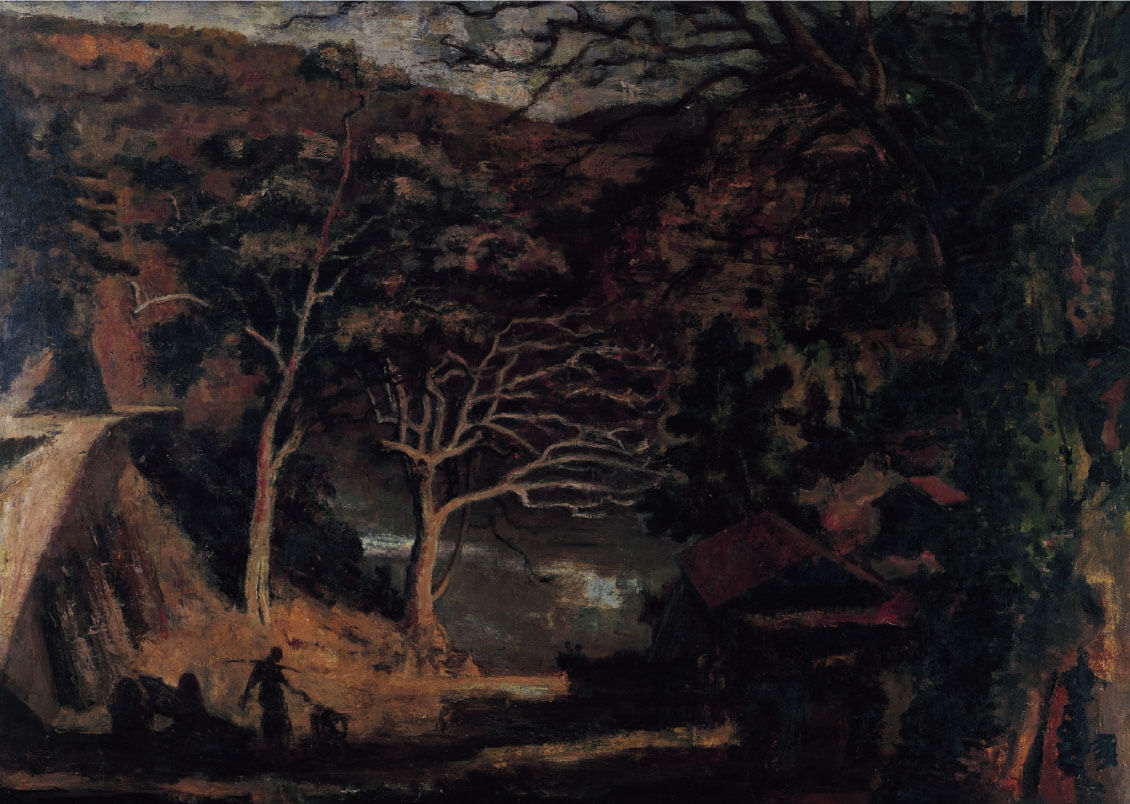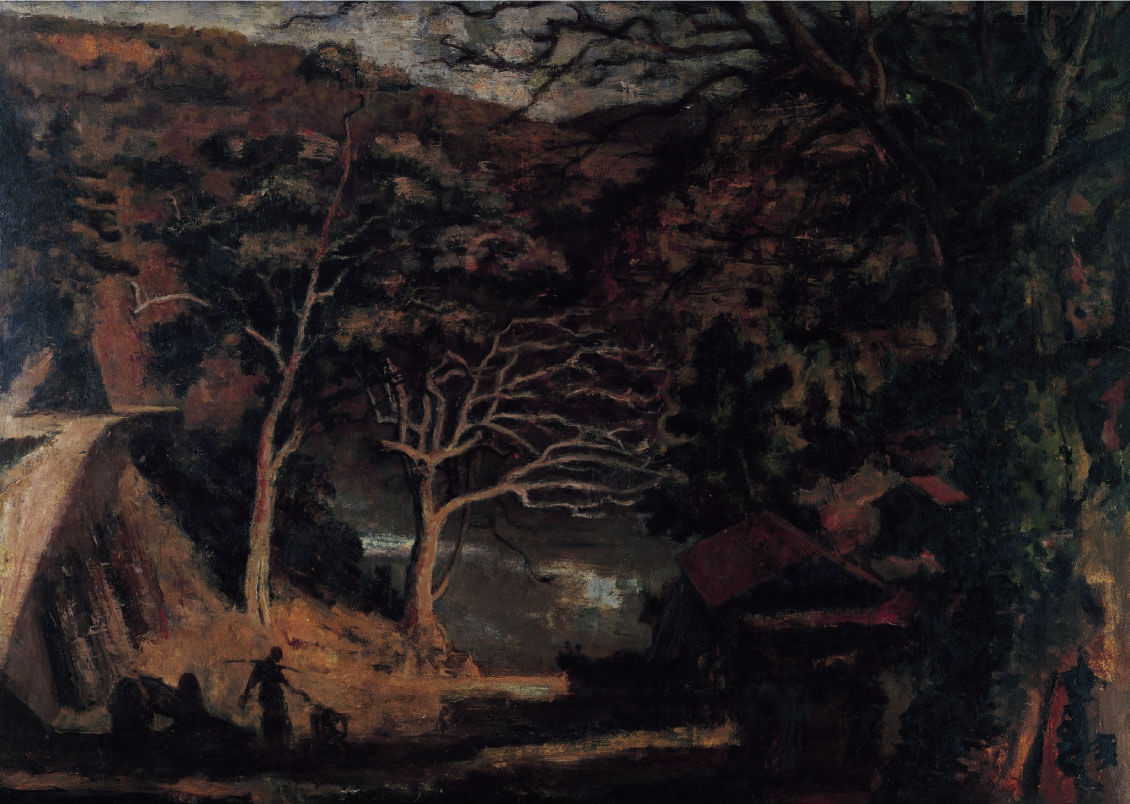 Early Spring
1934
Suda Kunitaro (1891-1961)
Work Descriptions
A path gently meanders downward through dense woods. There are two houses on the right side. Slivers of sunlight catch the surface of the river at the end of the path. Stronger rays of sunlight illuminate the trees in the center of the frame and the components on the left side, and a person carrying a shoulder pole is rendered in silhouette; the strong contrast between light and dark sets the grandness of nature opposite human activity. It is believed that Kunitaro Suda drew inspiration for this painting from the area near the Uji power station on the opposite bank of the Uji River from Byodo-in Temple in Kyoto.
1934
Oil on canvas; framed
165.0 × 230.0 cm
Suda Kunitaro
Suda Kunitaro was born in Kyoto City. He enrolled in the Philosophy Department of Kyoto Imperial University. While enrolled in graduate school, he studied sketching at the Kansai Art Institute. He went to Spain in 1919 and spent four years working on reproductions at the Prado Museum. Suda released his own works through the Dokuritsu Art Association while giving lectures on aesthetics and art history.