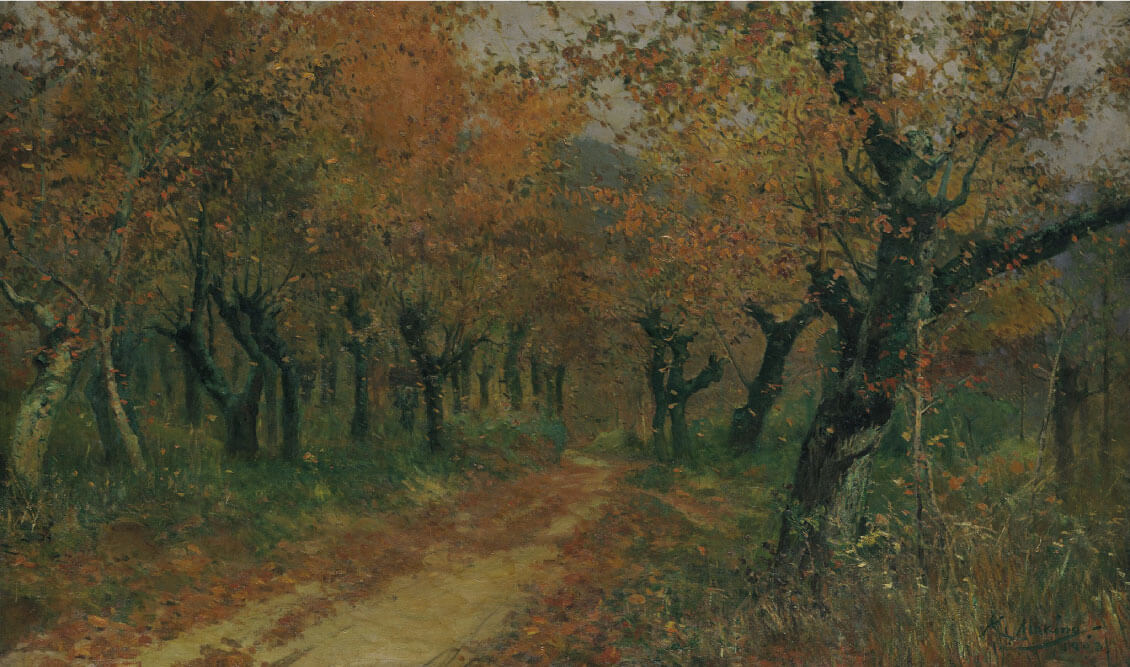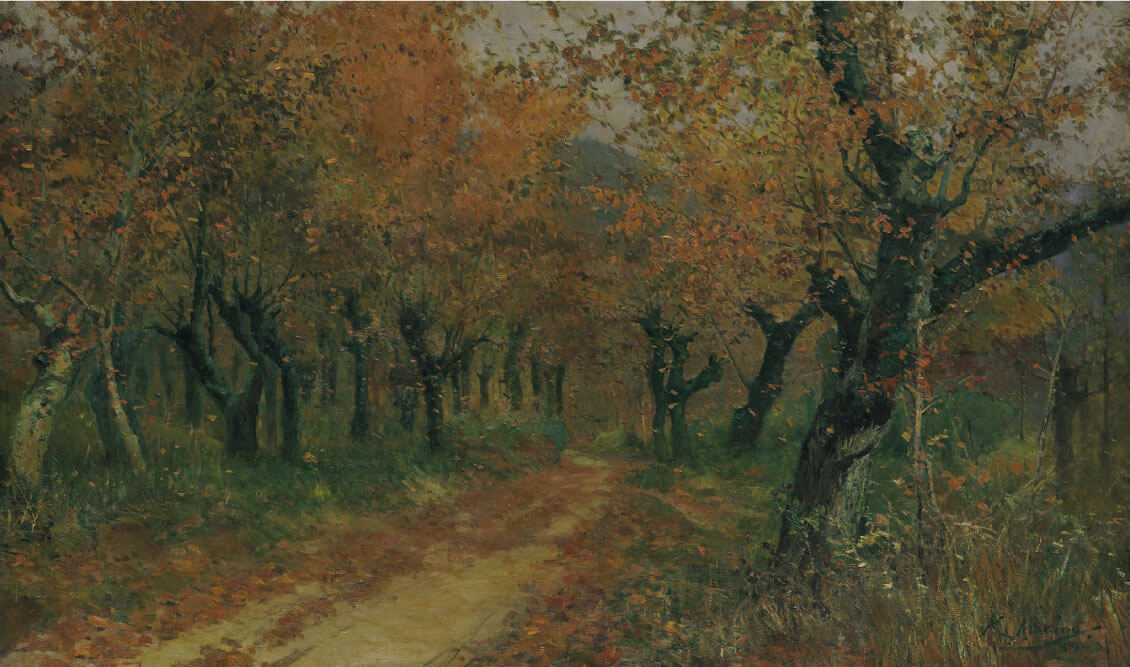 Fallen Leaves
1903
Makino Katsuji (1864-1942)
Work Descriptions
In what could be an autumn scene from the northern part of Kyoto City, the figures of two woodcutters carrying firewood on their heads can be seen beyond the road piled with fallen leaves. A vanishing point is located near the middle of the landscape, a technique that Makino Katsuji was familiar with because he learned it when he studied at the private painting school ofKoyama Shotaro in his 20s. Note the deeply impressive autumn leaves in mid-flight, dancing as they fall.
1903
Oil on canvas; framed
90.8 × 151.8 cm
Makino Katsuji
Makino Katsuji was born in Fujiidera City, Osaka Prefecture. He studied Western painting under Morizumi Isana and Japanese-style painting under Morizumi Tsurana. He was one of the founders of the predecessor to the Kansai Art Institute, and also became an associate professor at the Kyoto College of Technology. Makino was also a founder of the Kansai Art Institute. In 1906, he went to the USA to teach watercolor painting at the New York School of Art.