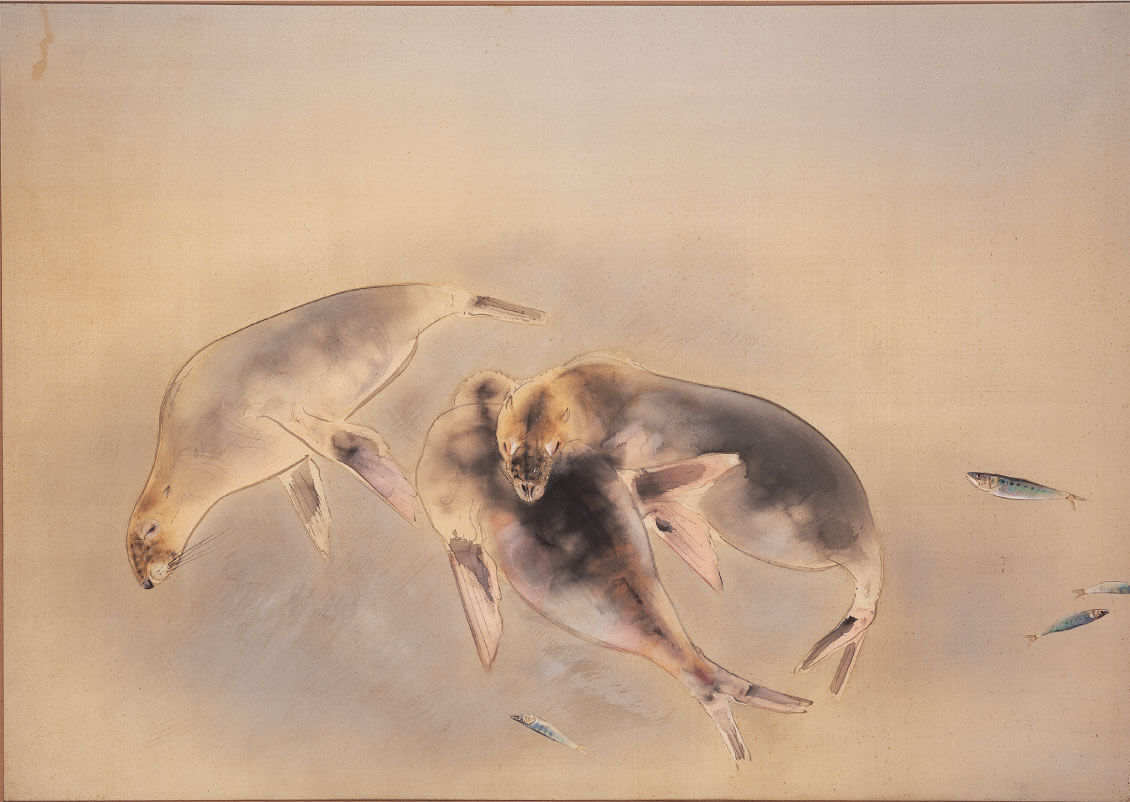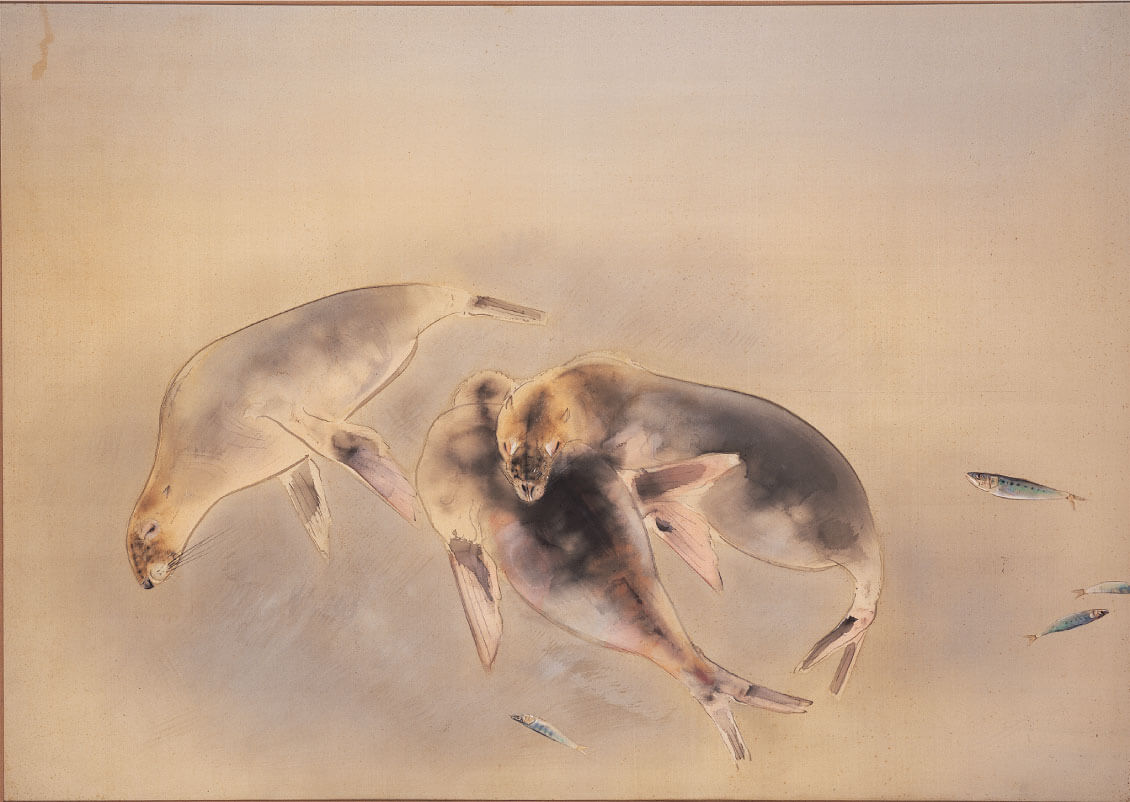 Seals
Around 1934
Nishimura Goun (1877-1938)
Work Descriptions
Two sea lions play around while another lies on its side. It appears to be right after feeding time; one of the sea lions is eyeing the horse mackerel on the ground as it plays. Free flowing lines and subtle yet skillful dabbling technique are used to depict the bodies of the sea lions, which are an indeterminate color between black and dark brown.
c. 1934
Pigment on silk; framed
137.4 × 197.0 cm
Nishimura Goun
Nishimura Goun was born in Kyoto City. He enrolled in Kishi Chikudo's private school of painting and then studied under Takeuchi Seiho. He won third place at the 1st Ministry of Education Art Exhibition but fell ill in the mid-1910s, and refrained from creating major works for several years. Nishimura became a professor at the Kyoto City School of Painting and presided over a private school of painting. He trained the next generation of students and established a genealogy of animal paintings.