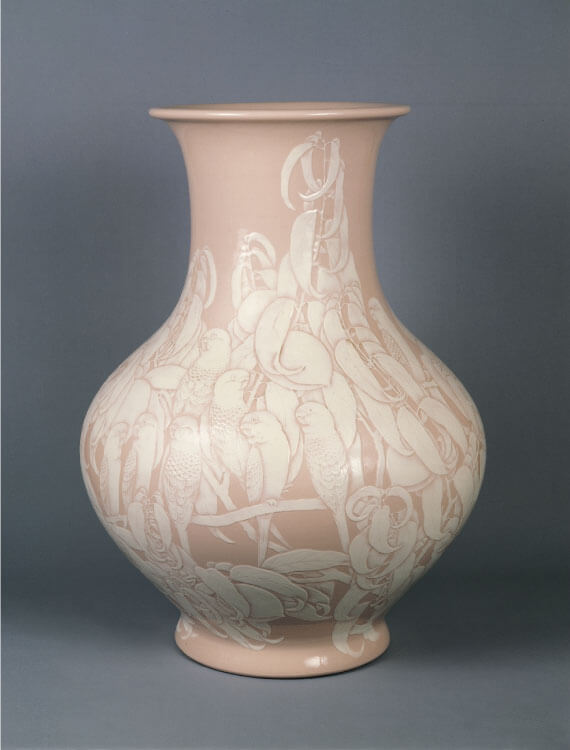 Ceremonial Vase, or Taireiji for Emperor Showa with Peach and Bird Design
1926
Kiyomizu Rokube Ⅴ (Rokuwa) (1875-1959)
Work Descriptions
Parrots overcrowding a peach tree. The white scenery created by carving into the raised porcelain clay exemplifies the outstanding drawing ability and stands out against the light peach-colored background. The background also shows through the delicately expressed details of the parrots' wings and feathers in some places. This masterpiece typifies the artist's original technique of colored carving porcelain known as Taireiji.
1926
Pale red glaze Porcelain
H 60.5, D 45.0 cm
Kiyomizu Rokube Ⅴ (Rokuwa)
Kiyomizu Rokubei V, son of Kiyomizu RokubeiIV, was born in Kyoto City. He studied Japanese-style painting under Kono Bairei, and later learned ceramics from his father. He worked in improving ceramic art designs, also creating original techniques such as the Taireiji ceramic carving technique, and Otowayaki.