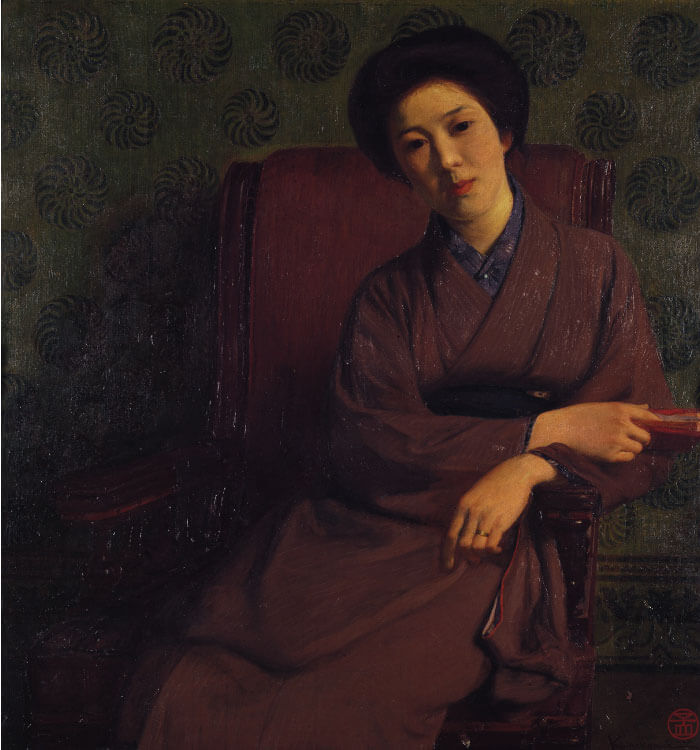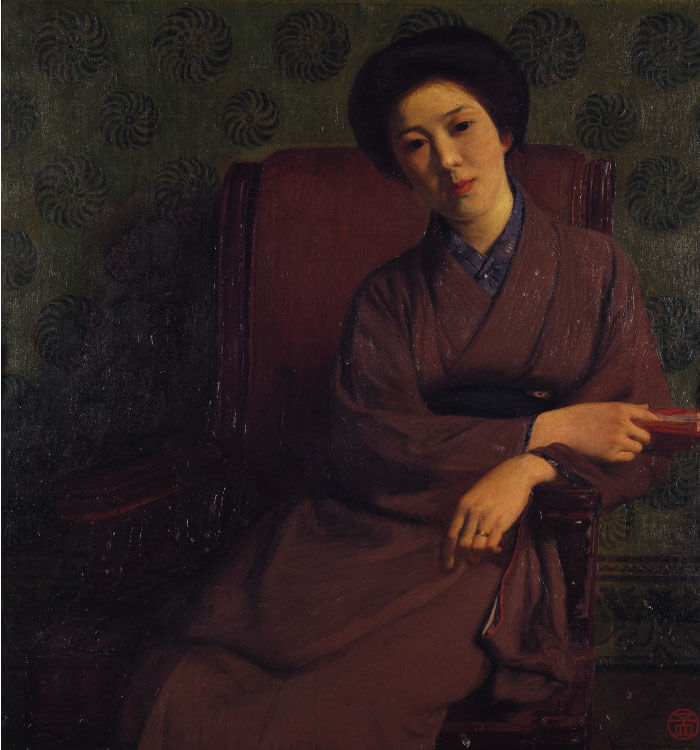 Wife of the New Age
1909
Kanokogi Takeshiro (1874-1941)
Work Descriptions
A beautiful, modest-looking young woman sits on a robust sofa. Her left arm sits on the armrest, and her wedding ring shines on the ring finger of her left hand. In her right hand, she holds a book of poetry with red binding, with her index finger between the pages. She casts her languid expression and questioning eyes toward the viewer, leaving them wonder about what she feels inside.
1909
Oil on canvas; framed
94.0 × 90.0 cm
Kanokogi Takeshiro
Kanokogi Takeshiro was born in Okayama City. After studying under Koyama Shotaro at his studio, Kanokogi went to France to study under Jean-Paul Laurens at the Académie Julian. He exhibited the grounded realism of French Academicism in his painting style, and was a prominent figure in government sponsored juried exhibitions. He trained the next generation at the Kyoto College of Technology and took part in the establishment of the Kansai Art Institute and became its third director.