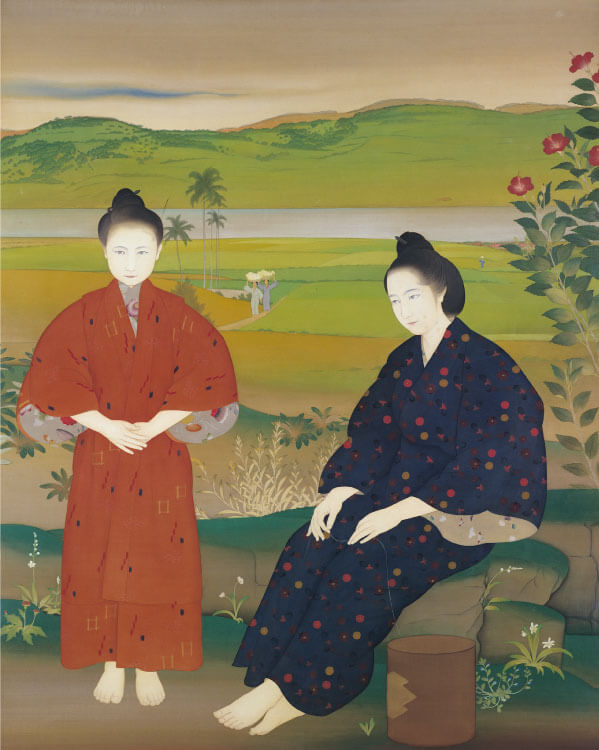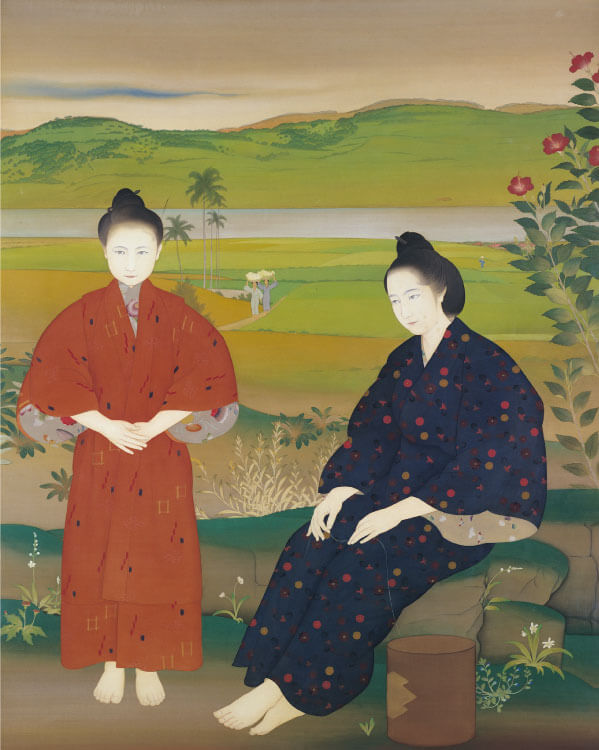 The Isle of Paipateroma, a Utopia of Okinawan Legend
1928
Kikuchi Keigetsu (1879-1955)
Work Descriptions
Two women dressed in traditional Okinawa attire. The girl is dressed in an orange Okinawa-style resist-dyed kimono, and the woman wears a navy blue kimono dyed in the Okinawan style known as Bingata. The woman spins hemp yarn as she sits on a stone wall. In the background, women carry loads on their heads from the village at the foot of the mountain. The painting depicts the calm life of the tropics, which involves the hard work of manual labor, and coexisting with nature.
1928
Pigment on silk; framed
224.0 × 176.0 cm
Kikuchi Keigetsu
Kikuchi Keigetsu was born in Nakano City, Nagano Prefecture. He trained under Kikuchi Hobun, who became his father-in-law. Keigetsu went to Europe and was inspired by Italian early Renaissance paintings. After returning to Japan, he studied Buddhist art, classical Japanese art and other styles, and established a neoclassical Japanese-style of painting with tightly spaced lines and bright colors.