Pre-Opening Events CELEBRATING COLORS !
KYOCERA Square Winter Concert: Takagi Masakatsu, Marginalia
2019/12/21
Venue [ KYOCERA Square ]
KYOCERA Square, the newly designed sloping open space in front of the Main Building entrance, allows concertgoers the added enjoyment of Okazaki area scenery such as the Heian Shrine's large torii gate and the Museum façade. Experiencing the after-hours open-air concert by Takagi Masakatsu, visitors will quickly understand the special appeal of KYOCERA Square as more than just the Museum entrance.

About CELEBRATING COLORS!
The Celebrating Colors! pre-opening events featuring internationally active artists will be presented in advance of the March 21, 2020 official opening of Kyoto City KYOCERA Museum of Art. These are intended to offer experiences to enjoy different types of art and color. We expect the events to build anticipation as people 'find their own color' and feel a part in the Museum renewal with an understanding of how the Museum will be when it reopens on March 21.
Information
Period

Dec. 21 (Sat), 2019
18:00/19:10

Venue

KYOCERA Square

Admission

Free entry

* Main Building Illumination is special version for Dec.21 only.
* The Marginalia performance is a 30 minute digest of the original version.
* In poor weather conditions, concerts will be held inside the museum.
For indoor performances, the duration is 45 minutes, and there will be no 19:10 performance.
* Please dress warmly for the outdoor performances.
CELEBRATING COLORS !
Dec.21, 2019

17:00-
Installation: Kito Kengo, ghost flowers

17:30- 
Opening Ceremony
Main Building Illumination by Takahashi Kyota

18:00/19:10
KYOCERA Square Winter Concert: Takagi Masakatsu, Marginalia


Takagi Masakatsu stage production team
Lighting: Takada Masayoshi
Sound: Sasaki Sachio
Stage art: OLEO
Piano tuner: Ito Koichi
Stage manager: Kushimoto Kazuya
Concert producer: Horiuchi Motomu
Planning coordinator: Maeda Keizo
Technical director : Okubo Ayumu (KWAT)
About the Artist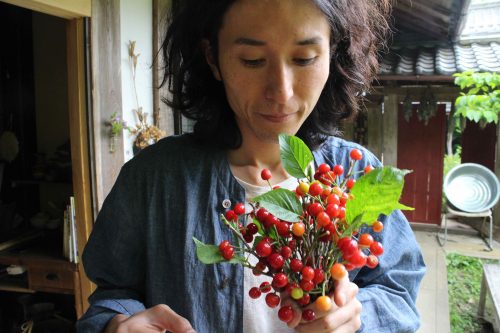 Takagi Masakatsu: Musician and Video Artist. Born in 1979 in Kyoto. Equally accomplished on piano, an instrument he has long been familiar with, and in the creation images as 'moving paintings' based on his world travels. In addition to film music for the films Wolf Children, The Kingdom of Dreams and Madness, The Boy and the Beast, and Mirai, he also engages in a wide variety of activities, including composing music for commercials and writing. His most recent works are Marginalia, a collection of piano songs, and Kotoizu, an anthology of essays written over six years.
http://www.takagimasakatsu.com/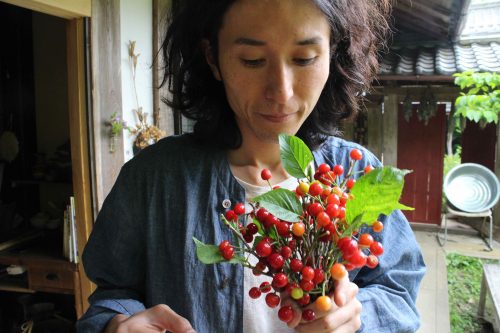 Organizer: The Kyoto City KYOCERA Museum of Art Opening Events Executive Committee
(The City of Kyoto, The Kyoto Shimbun, The Mainichi Newspapers, Mainichi Broadcasting System)

Lead Sponsor: KYOCERA Corporation

Supported by the Agency for Cultural Affairs Government of Japan in the fiscal 2019