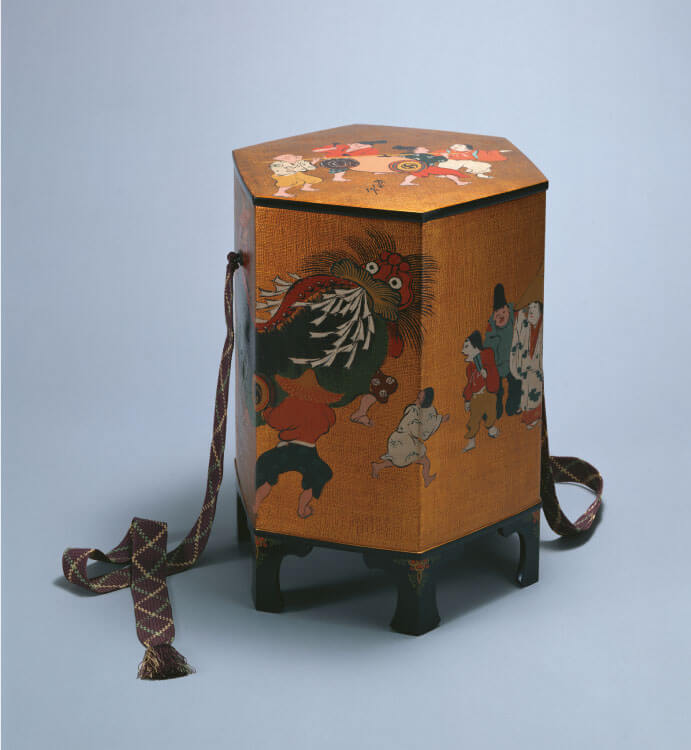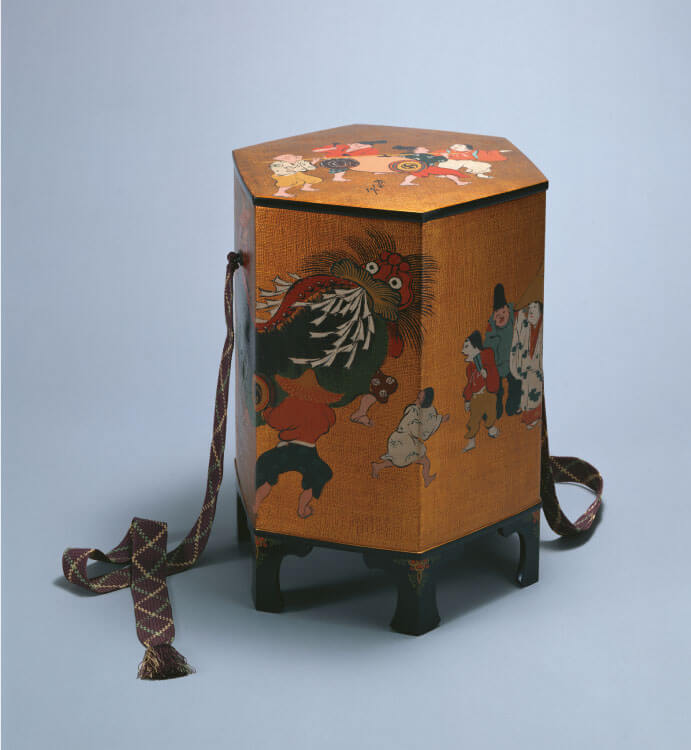 Ornamental Box with Lacquered Drawings of Men Performing a Ceremony
Taisho period
Kamisaka Sekka (1866-1942)
Work Descriptions
A decorative box that features festival scenes lavishly painted in colored lacquer. On the sides of the box, people dance happily along with the musical lion dance performance. The lid shows people carrying drums and gongs. The hexagonal box is based on the shape of a food chest, has six legs featuring painted flower designs, and is equipped with a string.
Taisho period
Colored lacquer with golden cloth-like background, wood
H 38.5, Diam. 30.5 cm
Kamisaka Sekka
Kamisaka Sekka was born in Kyoto City. He trained under Kishi Kokeiand others. He was appointed head of the Kyoto City Industrial Arts Design Coordination Office. He went to Europe to attend the Glasgow International Exhibition. After he taught at the Kyoto City School of Arts and Crafts.While in a leadership position as a craft designer, Kamisaka also worked on Japanese-style paintings and lacquer ware pieces in the Rinpa style, which had a substantial impact on the industrial art scene in Kyoto.