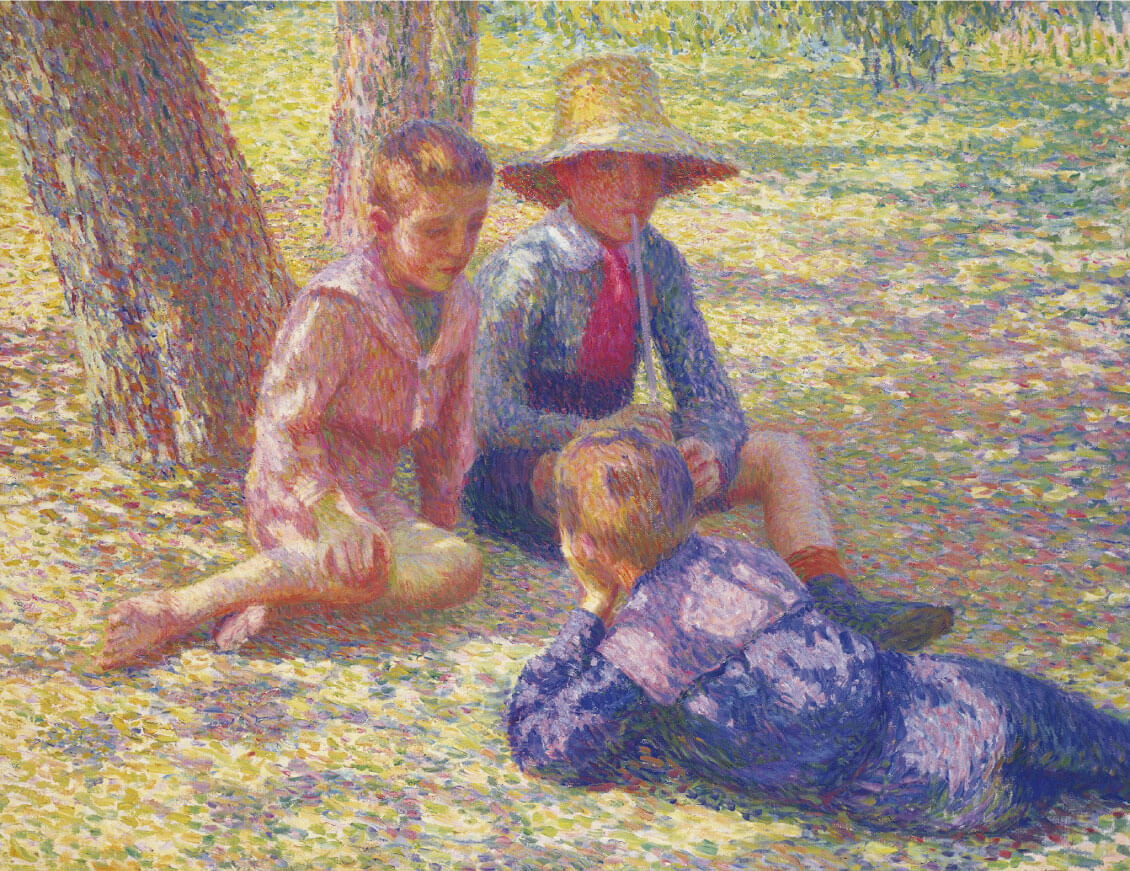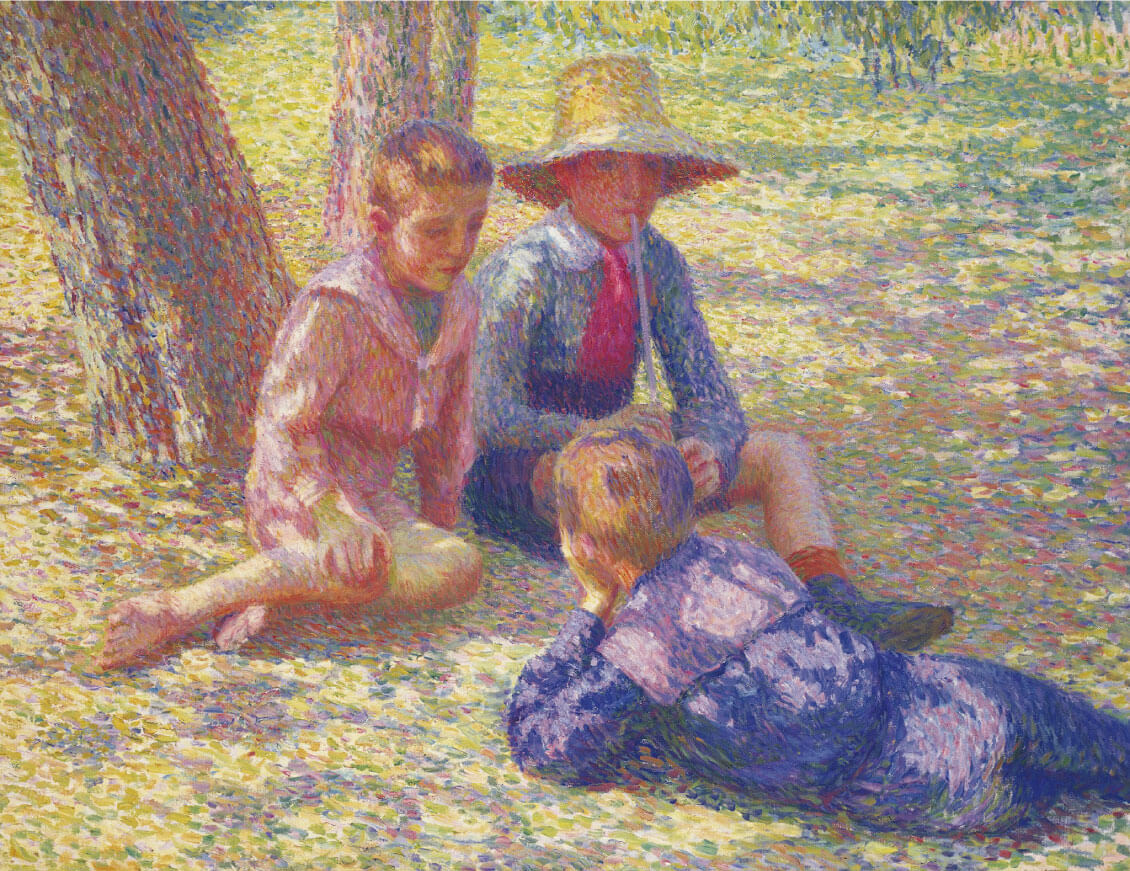 Shaded by Trees
1911
Ota Kijiro (1883-1951)
Work Descriptions
Three boys rest in the shade of a tree. One boy sits barefoot, possibly because he was playing by the riverside. Ota Kijiro, who studied pointillism in Belgium, learned from his teacher, Emile Claus, to place his easel facing the sun in order to express the play of light and shadows by arranging points of vividly colored paints.
1911
Oil on canvas; framed
89.0 × 115.0 cm
Ota Kijiro
Ota Kijiro was born in Kyoto City. He studied under Kuroda Seiki at the Tokyo School of Fine Arts. He attended a municipal school of art in Ghent, Belgium, where he studied under Emile Claus. After returning to Japan, he won many awards at government sponsored juried exhibitions. He also established an institute of Western art, and trained the next generation as the presiding official of a private school of painting.