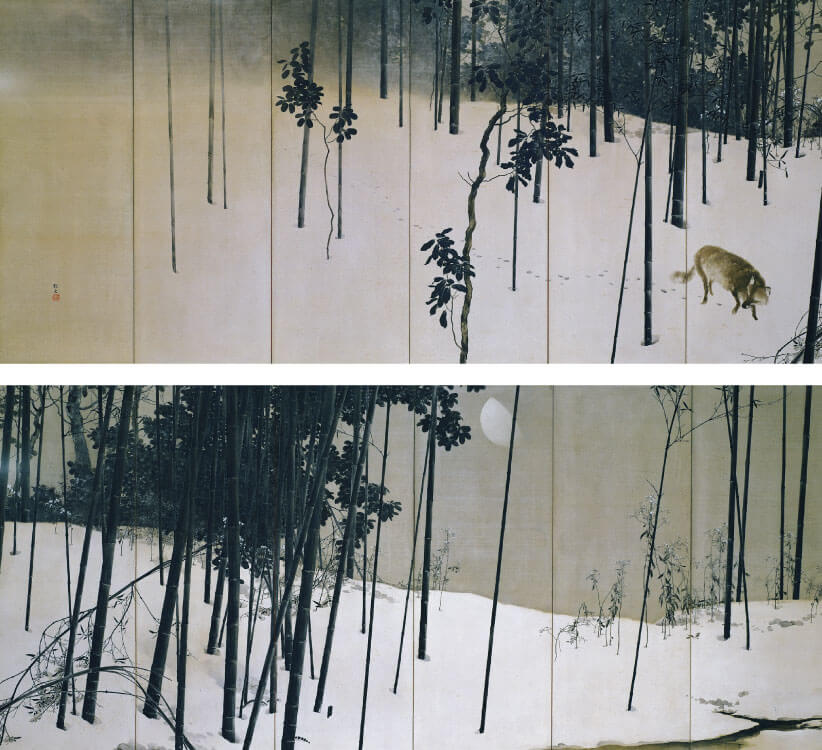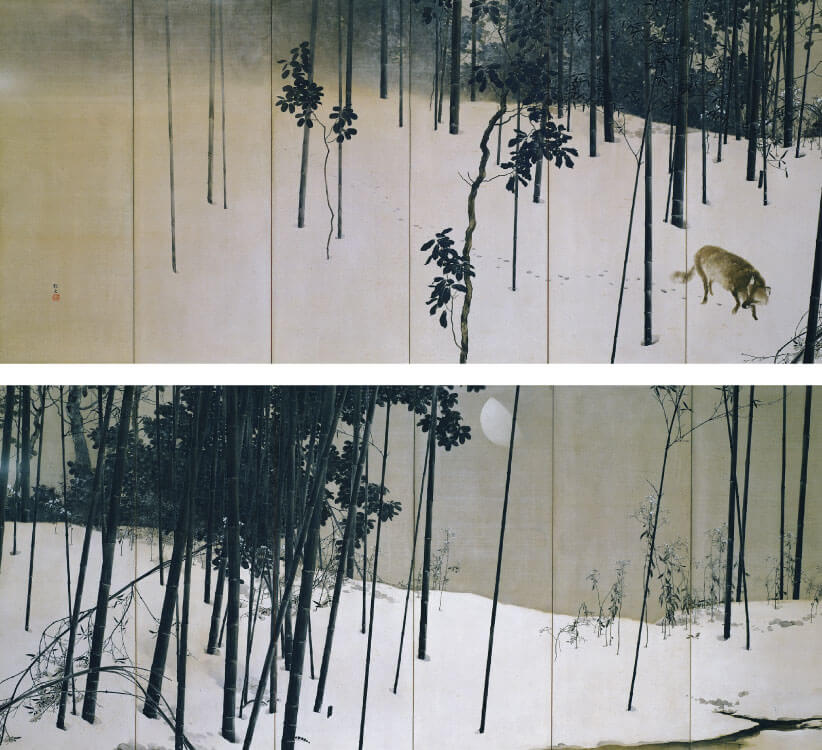 Winter Moon
1912
Konoshima Okoku (1877-1938)
Work Descriptions
A waning half-moon illuminates a bamboo grove in the still desolation of a winter night. The silhouettes of sparse bamboo and young trees emerge from the pure snowy surface in the frigid air. A wandering fox searches for food with a sharp gaze. The isolation of its life deepens the quietude of the severe winter.
1912
Pigment on silk; pair of six-fold screens
167.0 × 372.0 cm each

below: left bottom: right
Konoshima Okoku
Konoshima Okoku was born in Kyoto City. He studied under a Japanese-style-painter Imao Keinen. He won prizes at each of the first six Ministry of Education Art Exhibitions and others. He taught the next generation at the Kyoto City School of Painting. During his final years he distanced himself from government-sponsored exhibitions and escaped to a secluded life filled with poetry and calligraphy. With a simple, lyrical style, he worked from sketches on naturalistic paintings of animals and landscapes.