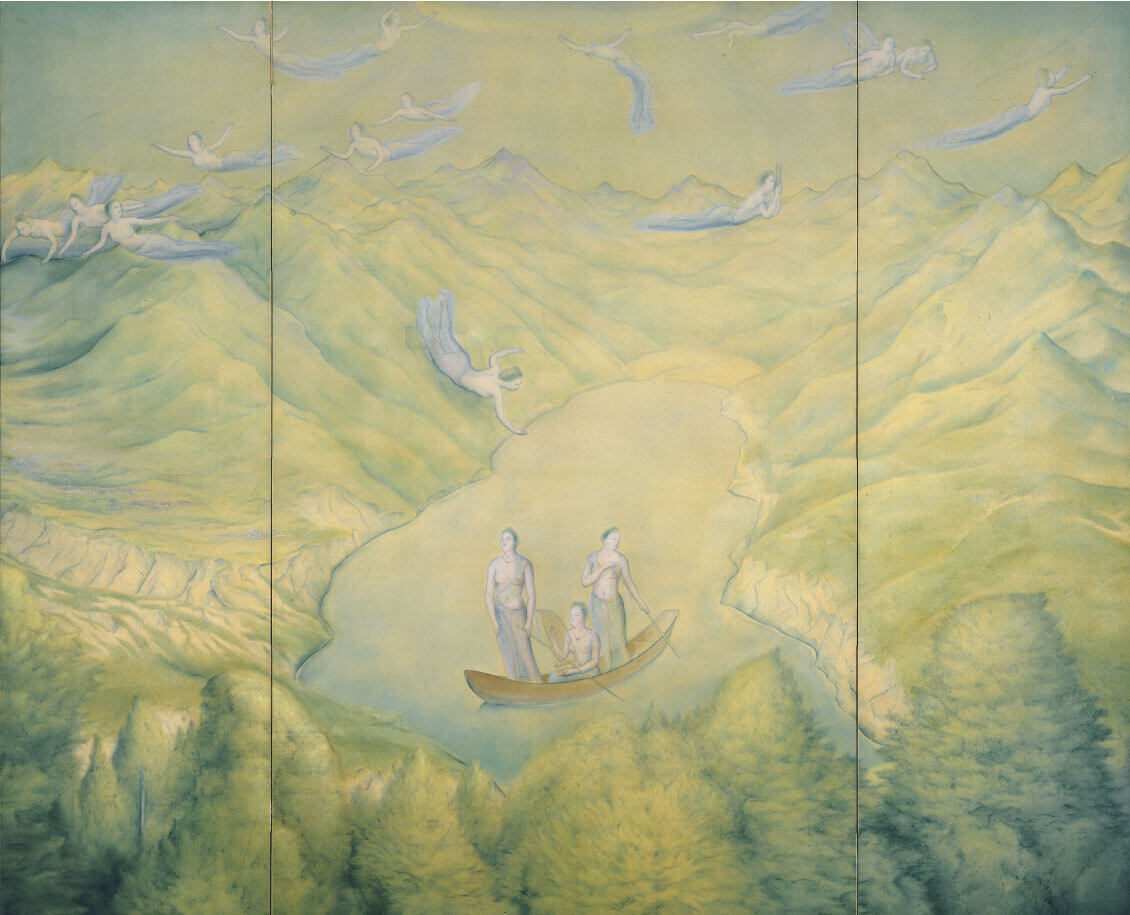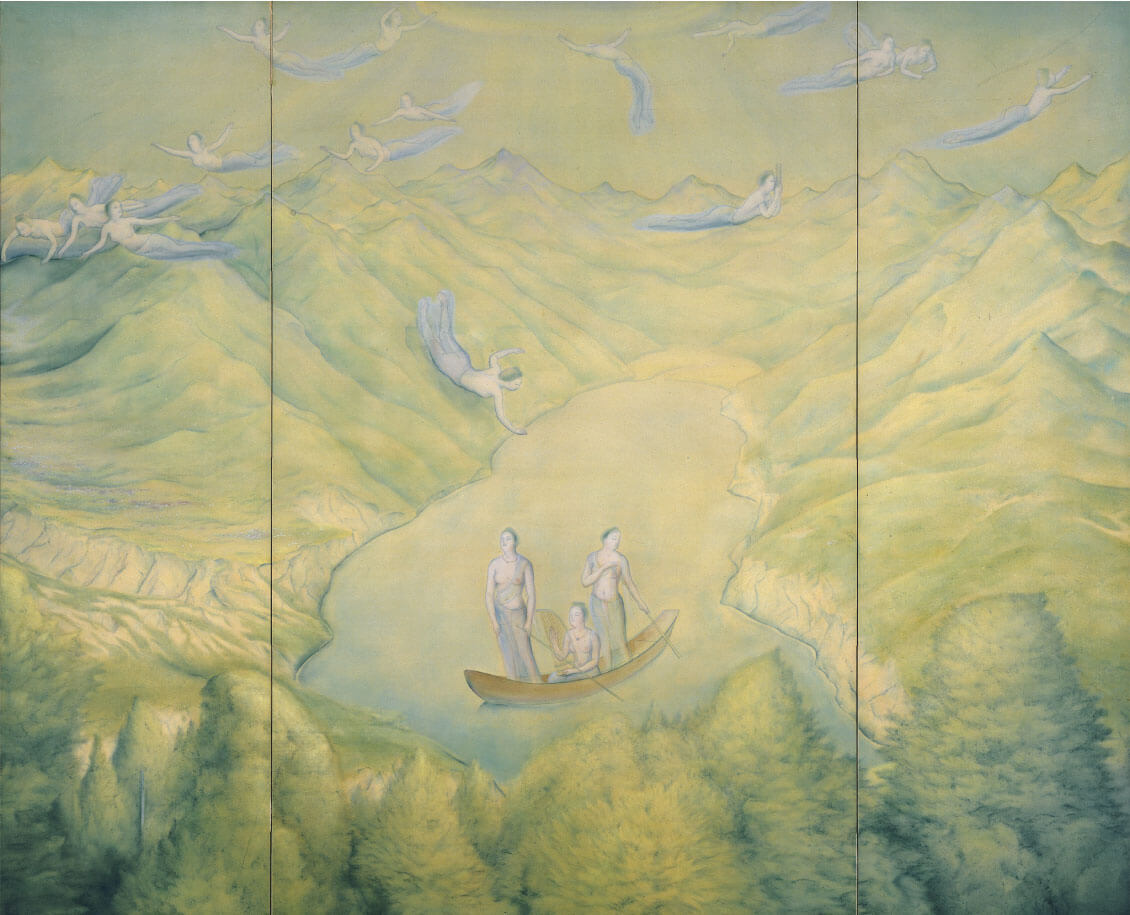 The Opposite Shore of Nirvana
1920
Irie Hako (1887-1948)
Work Descriptions
A painting that looks out over a lake surrounded by mountains. Three of heavenly maidens ride in a small boat on the lake, while others fly about in the sky. The triptych form is reminiscent of an altarpiece, and intensifies the sense of depth. Coupled with the dominant blue-green coloring tinged with yellow, it draws the viewer from this world toward the opposite shore of nirvana.
1920
Pigment on silk; framed
181.0 × 224.0 cm
Irie Hako
Irie Hako was born in Kyoto City. He studied under Morimoto Tokaku, and went to the Kyoto City School of Painting. He won the award at the Kokuga-Sosaku Japanese Painting Association and became its member. He went to Europe and became fascinated with ancient and Renaissance Italian paintings. He was involved in reproducing the murals of Horyu-ji Temple, and expressed his emotional state in Sumi ink paintings. His profoundly poetic paintings backed by deep knowledge of Eastern and Western paintings sparkles with the radiance of gems.