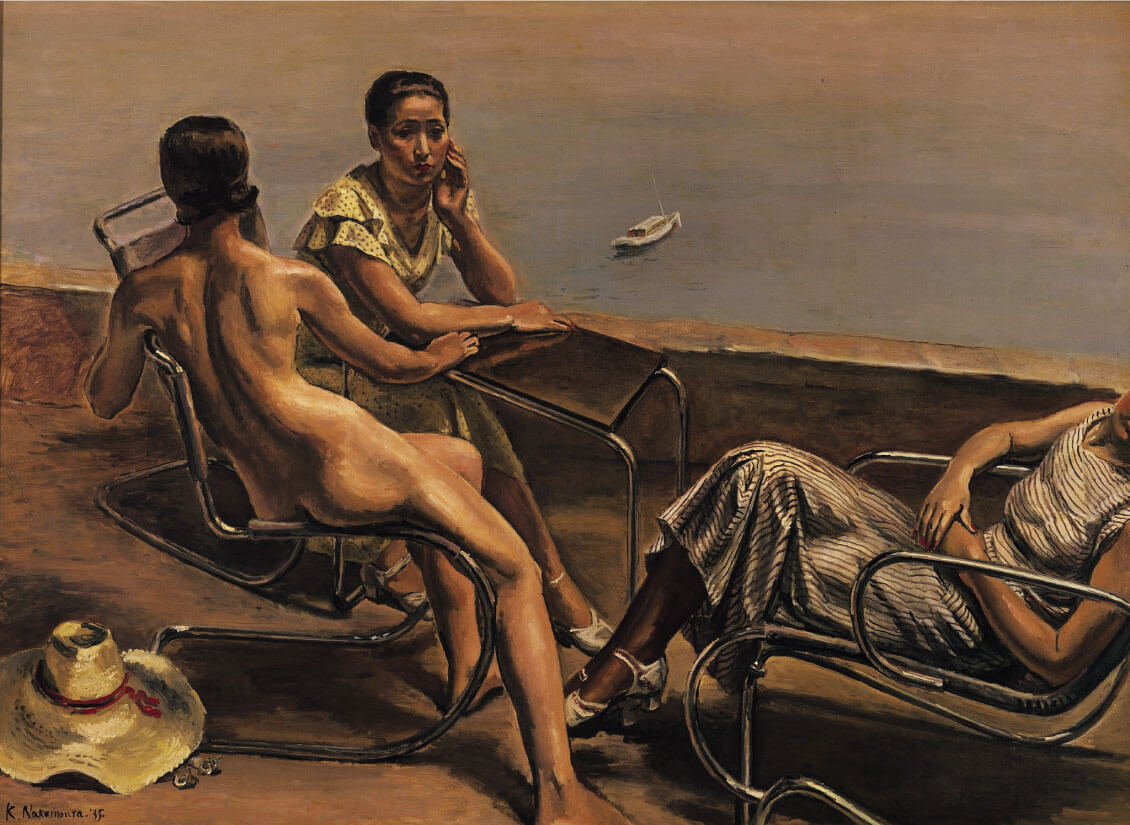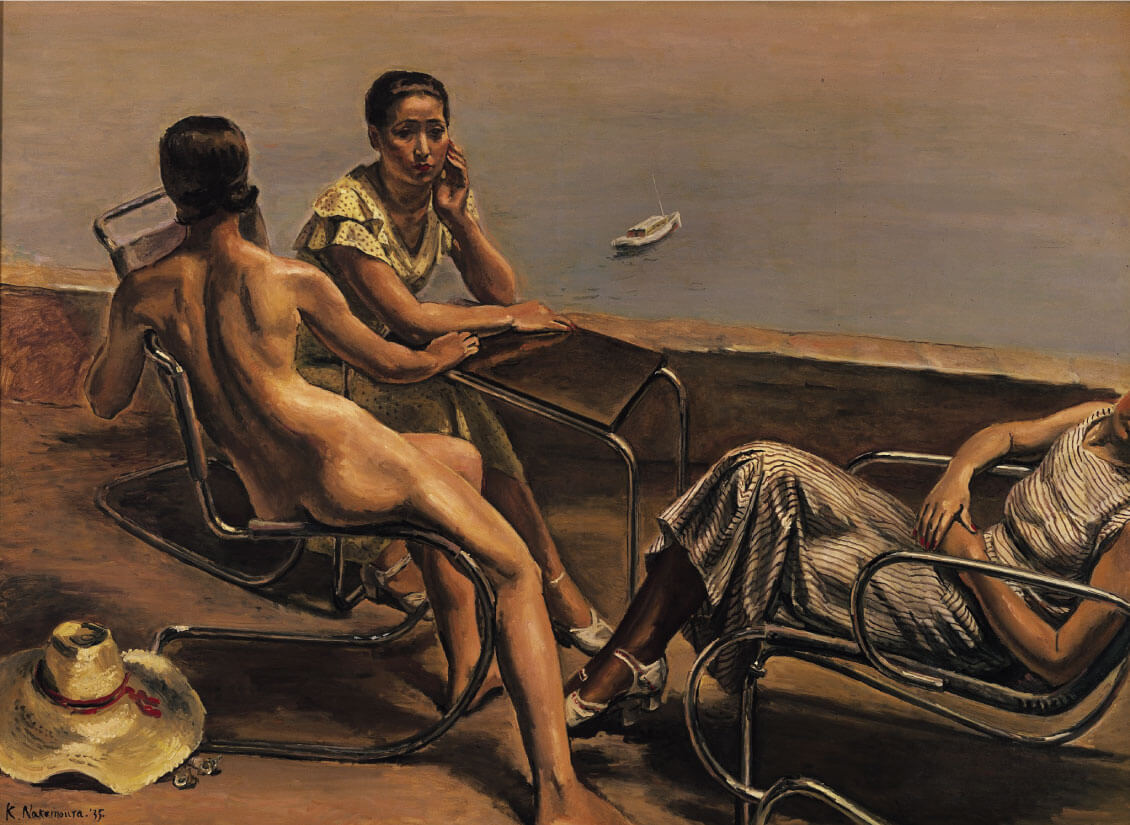 The Inland Sea of Japan
1935
Nakamura Ken-ichi (1895-1967)
Work Descriptions
Three women gather on a seaside terrace. They each sit in a modern chair in their own way. Surprisingly, the face of the woman on the right is cut out of the painting, and the woman on the left is completely nude. It appears to be a moment during a summer afternoon, but the atmosphere is puzzling because it does not look like it could be prewar Japan.
1935
Oil on canvas; framed
184.0 × 256.0 cm
Nakamura Ken-ichi
Nakamura Ken'ichi was born in Munakata City, Fukuoka prefecture. He studied under Okada Saburosuke at the Tokyo School of Fine Arts. He went to France and was influenced by post-cubist realist painter Maurice Aslan. Nakamura produced a number of war record paintings commissioned by the military. His body of work demonstrates his outstanding abilities in sketching, composition and academic realist expression.