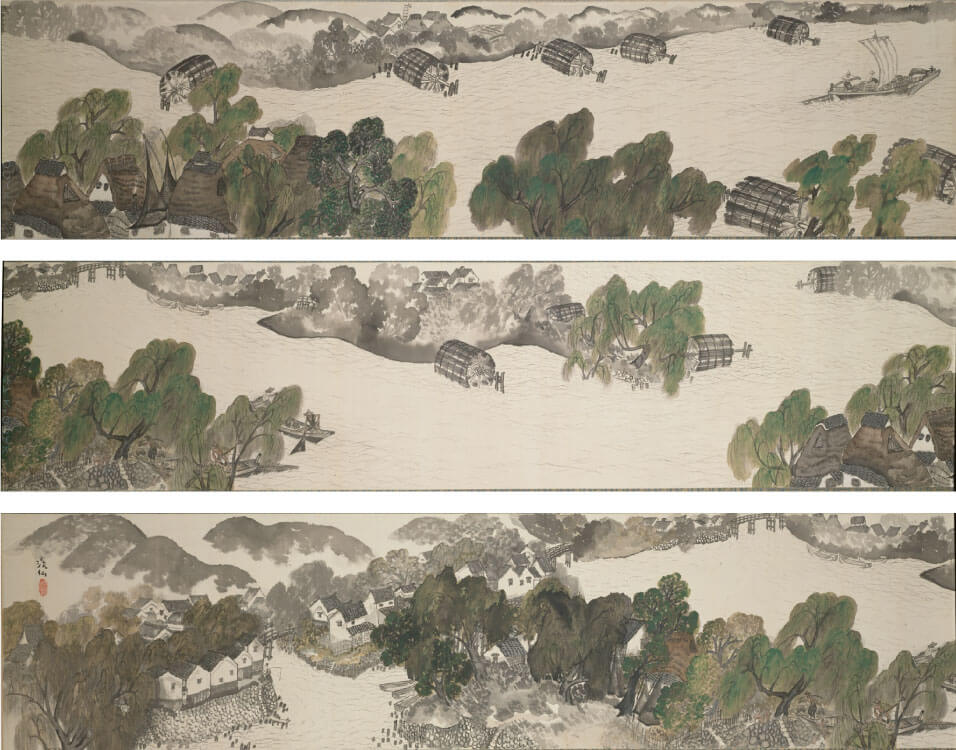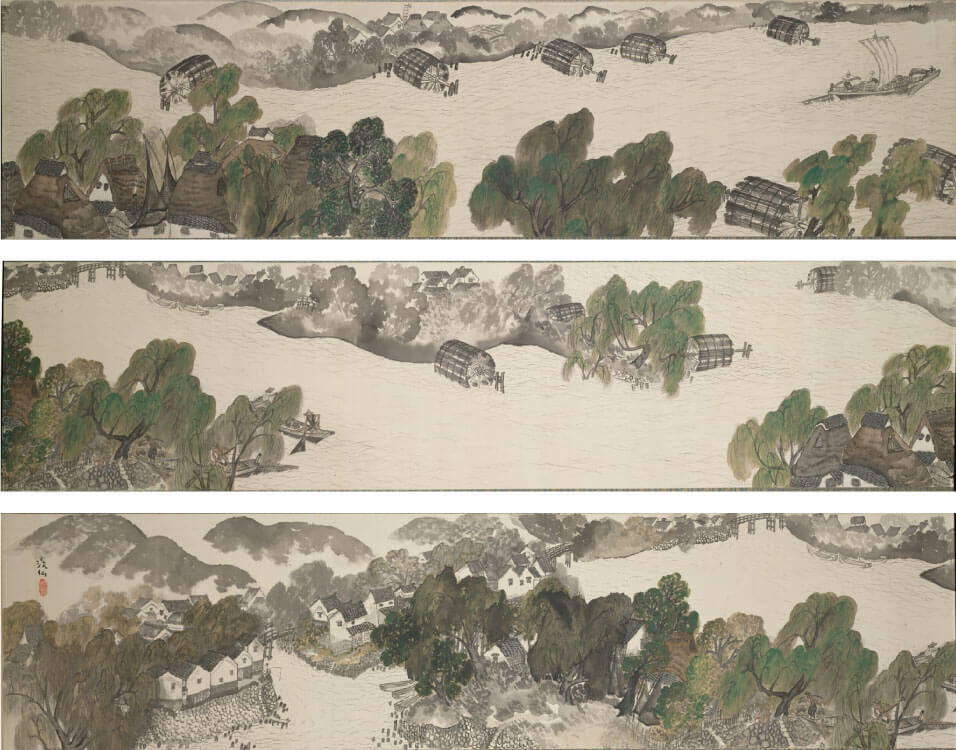 Pictorial Scrolls of the Uji River: Fushimi, Kyoto
1915
Tomita Keisen (1879-1936)
Work Descriptions
Boats appear on a rushing river, and water wheels turn constantly here and there. The shore features scatterings of willows and white plaster-walled storehouses, and a dense collection of storehouses populates the anchorage depicted at the end of the scroll. The bustling energy of water transport and the blessings of the river in Fushimi, which is in the southern part of the city of Kyoto, is vividly and lovingly rendered by the artist.
1915
Pigment on silk; scroll
50.4 × 524.6 cm
Tomita Keisen
Tomita Keisen was born in Fukuoka City. He went to Kyoto and studied under Tsuji Kako. He gained recognition by Yokoyama Taikan by the work exhibited at the 6th Ministry of Education Art Exhibition and started to exhibit at exhibitions of the Japan Art Institute. His style gradually trended from the Shijo school to the Southern school of Chinese painting. He was also known to be a friend with the French ambassador Paul Claudel, and they collaborated on a collection of illustrated poems.