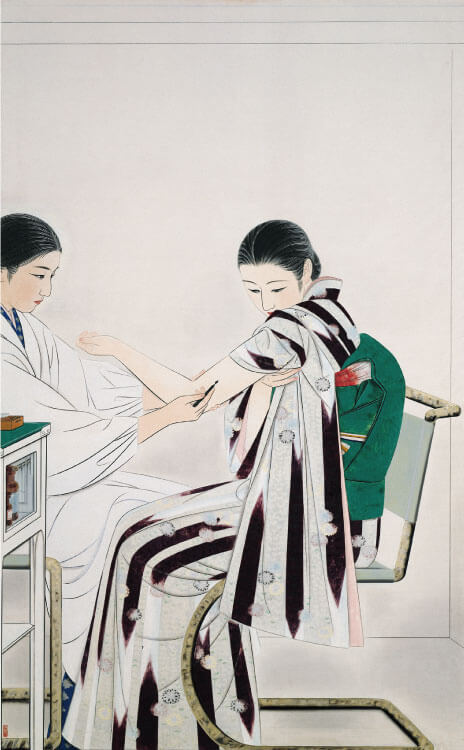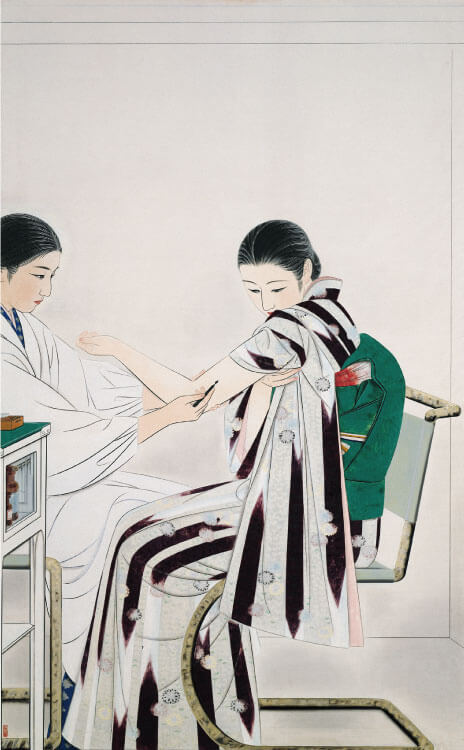 Smallpox Vaccination
1934
Ota Chou (1896-1958)
Work Descriptions
A female doctor cuts into a woman's skin with a scalpel to administer a smallpox vaccination. Both women have nervous expressions. The purple of the patient's kimono and the green of her kimono sash create a contrast against the spotless interior of the white room, and the traditional arrow feather pattern is arranged in a modern design.
1934
Pigment on paper; framed
199.5 × 119.0 cm
Ota Chou
Ota Cho-u was born in Sendai City, Miyagi Prefecture. He went to Tokyo and studied under Maeda Seison. After World War II, he was appointed as an associate professor at Tokyo University of the Arts. He worked on a wide range of themes, including flowers and birds, historical subjects andcontemporary customs, and established a decent, sophisticated style of painting.