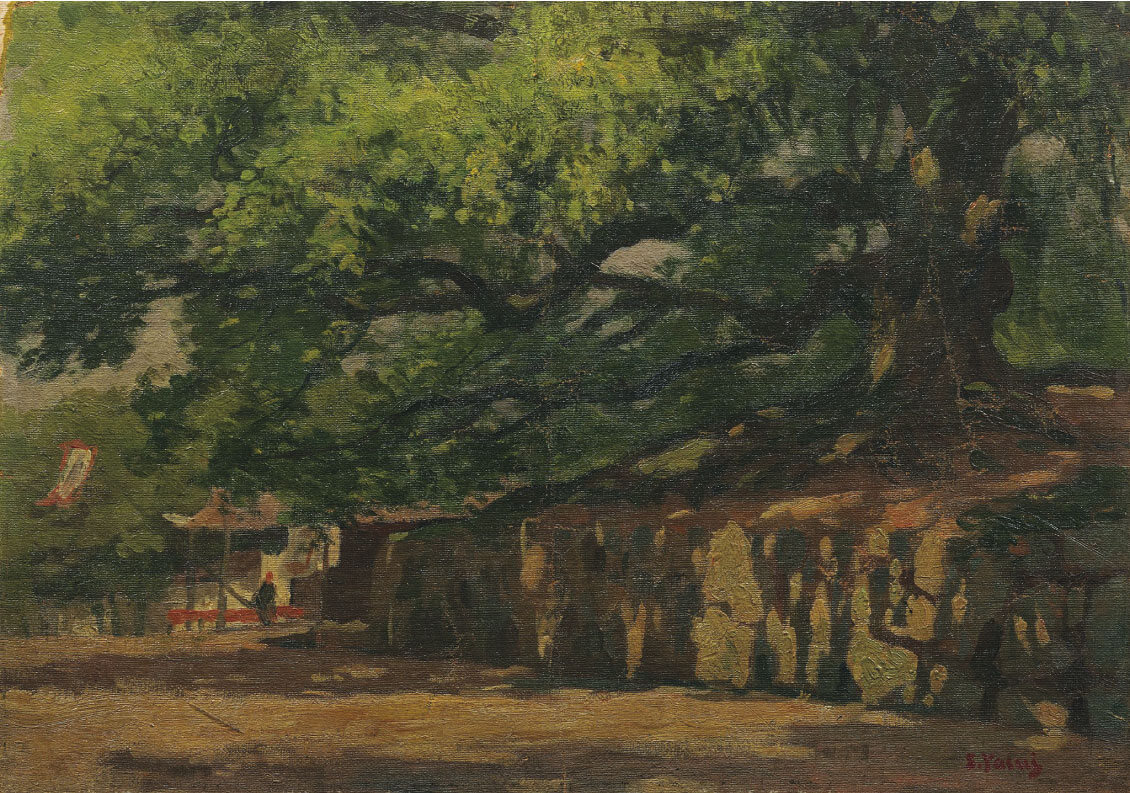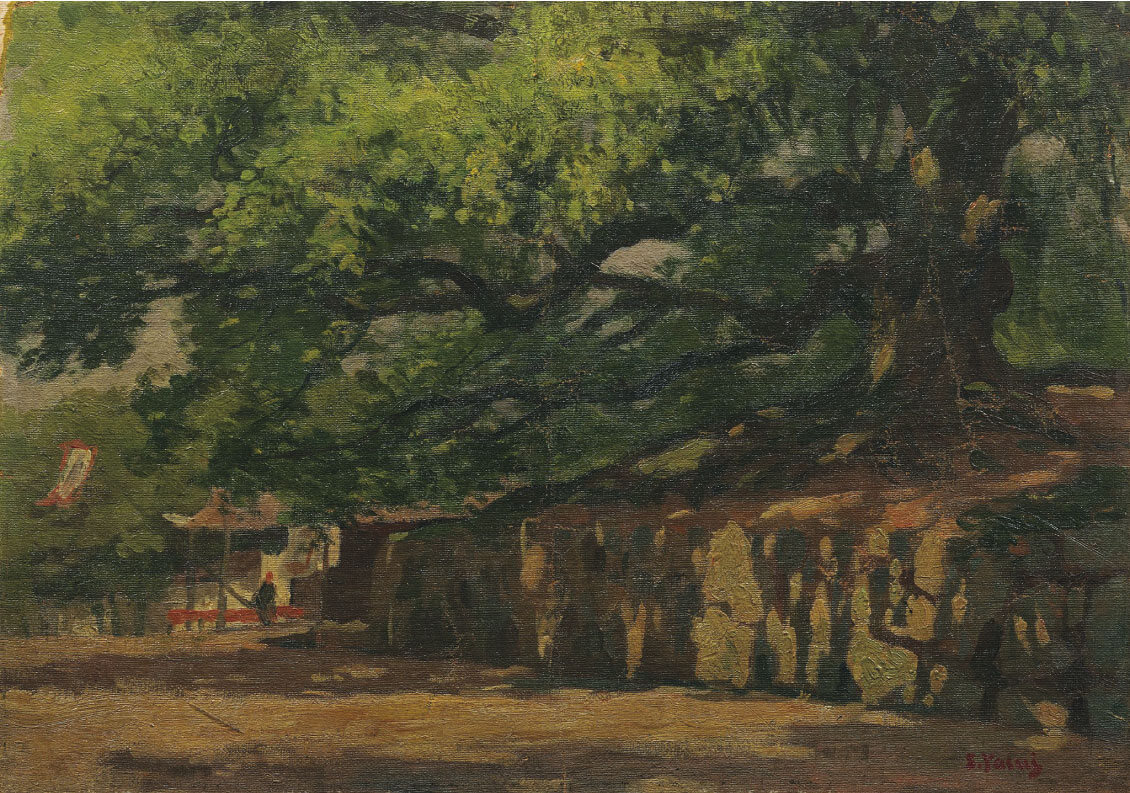 View of Awataguchi, Kyoto
1905
Yasui Sotaro (1888-1955)
Work Descriptions
Shoren-in Temple in the Awataguchi district of Kyoto. The camphor tree atop a manmade mound has a commanding presence at the temple to this day. The massive tree is believed to have been planted in the 13th century, and is viewed from the southwest in this painting. Note the teahouse and the person sitting on the bench to the side of the temple entrance. Sotaro Yasui, who was just 17 years old when he painted this piece, carefully portrayed the light of the morning sun spilling onto the stone wall and road.
1905
Oil on canvas; framed
31.0 × 43.5 cm
Yasui Sotaro
Yasui Sotaro was born in Kyoto City. He entered into the Shogoin Western Art Institute and studied under Asai Chu and others. As a 19-year-old, he accompanied Tsuda Seifu on his trip to France and learned from Jean-Paul Laurens at the Académie Julian in Paris. He exhibited at the Nika Exhibition and established a new organization later on. He was a driving force in Japan's Western art scene before and after World War II.