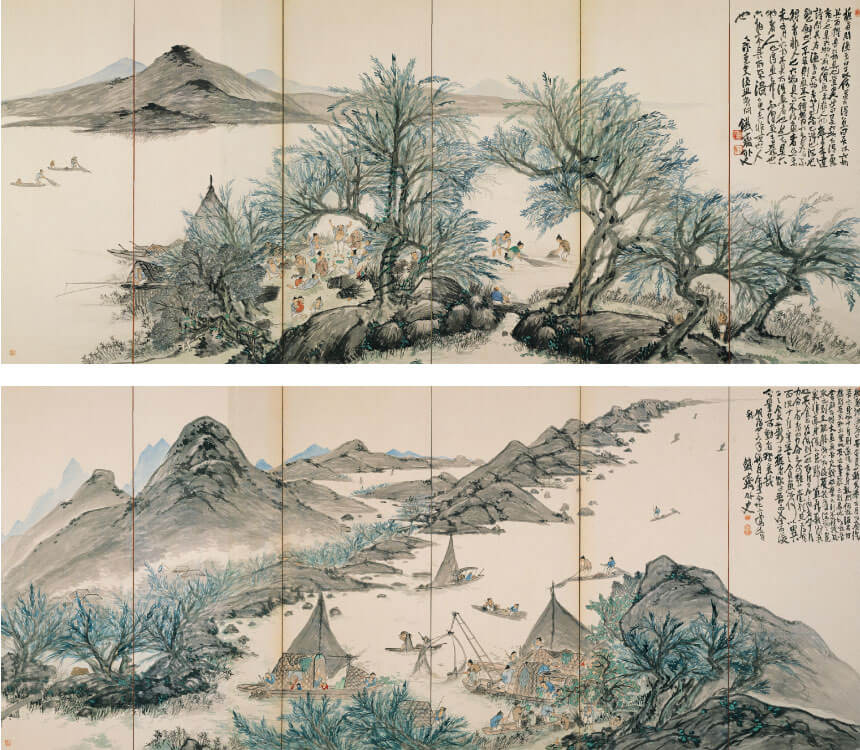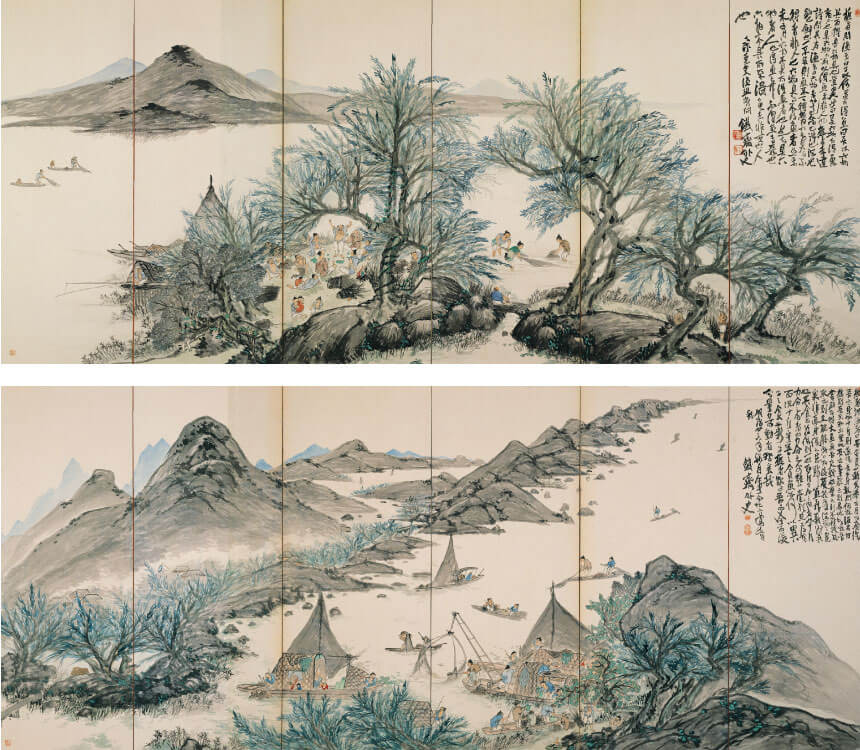 Confrontation between Fishermen and Wood Cutters from a Chinese Poem
1900
Tomioka Tessai (1836-1924)
Work Descriptions
On the right screen, innumerable boats float in the vast water landscape that stretches out from the mountain range. The left screen is a view of a mountain across the water. Fishermen and woodcutters work and alleviate their fatigue near the shore. The motif draws from a Chinese poem about a confrontation between fishermen and wood cutters that was written during the Song dynasty, and the artist vividly portrayed the magnificence of nature that surrounds and sustains the humans.
1900
Pigment on paper; pair of six-fold screens
155.6 × 361.0 cm each

below: left bottom: right
Tomioka Tessai
Tomioka Tessai was born in Kyoto City, as the second son of a Buddhist vestment dealer. He studied Chinese-style painting in the combination style of both Northern and Southern schools, while being under the scholarly mentorship and support of the Buddhist poet Otagaki Rengetsu. After the Meiji Restoration, Tomioka served as a Shinto priest in present-day Nara, Osaka and Kyoto. Tomioka was an Imperial Household Artist. In his final years, he pursued the ideal of a free, unrestricted man of letters.