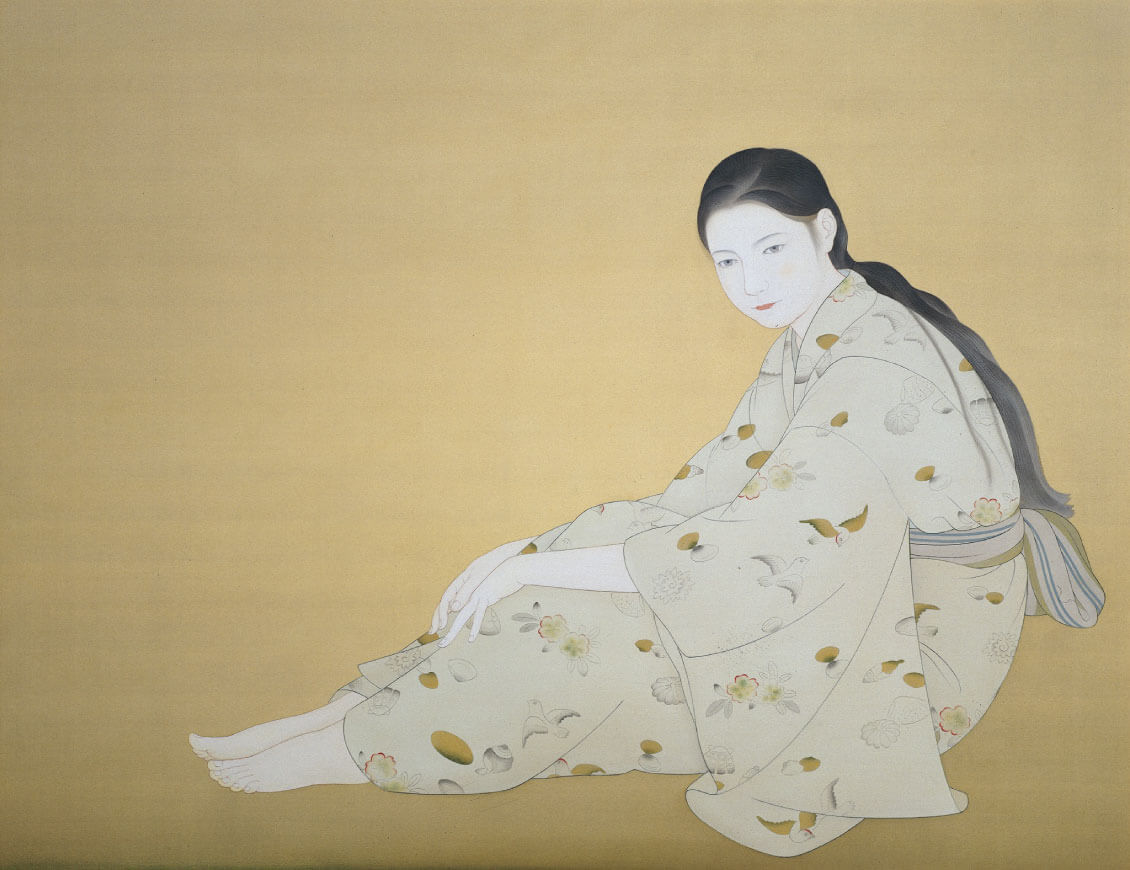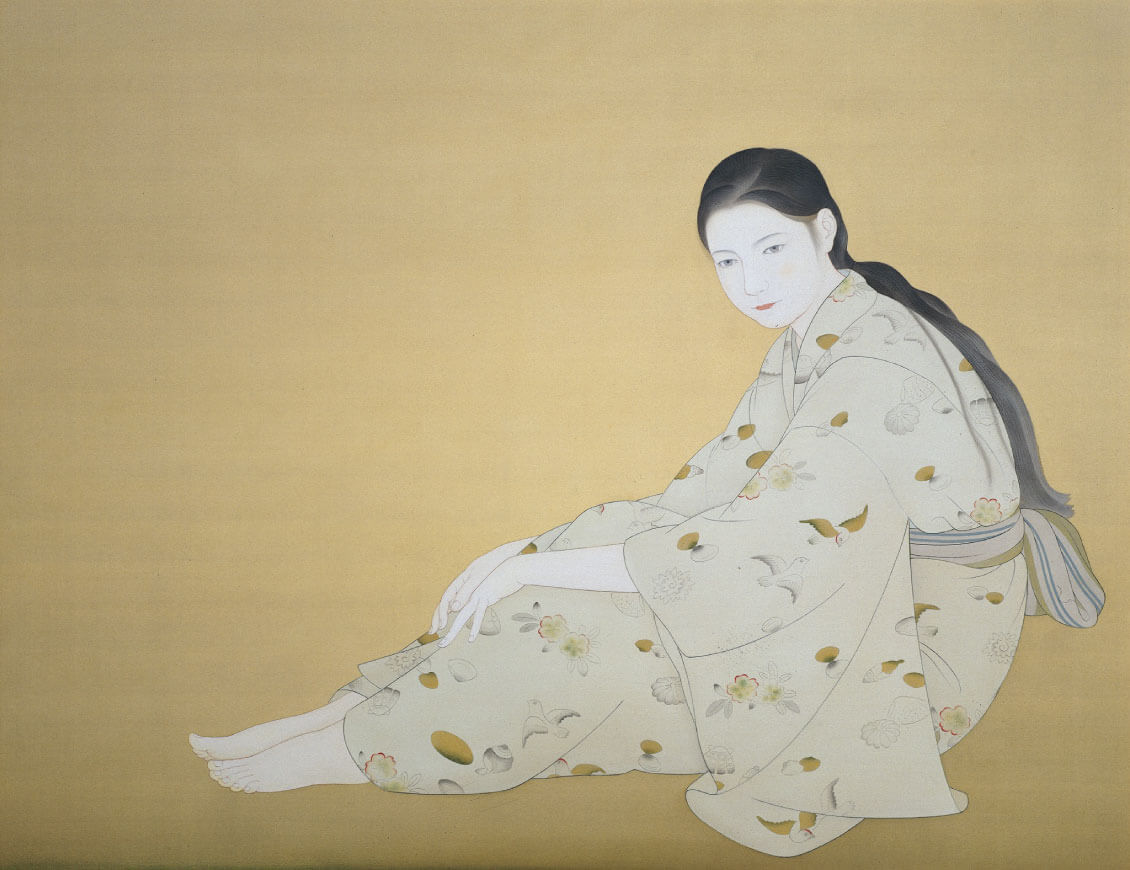 Young Lady
1932
Kikuchi Keigetsu (1879-1955)
Work Descriptions
A young lady holds her knees as she sits. She has long black hair, gray eyes, and plain crimson lips. Note her gentle beauty, with both hands extended to her knees and bare, plump toes sticking out from under the hem of her kimono. Her pale-toned kimono is held in place with a blue, striped kimono sash, and the pattern featuring a pair of small birds is casually depicted on her left sleeve.
1932
Pigment on silk; framed
118.5 × 145.5 cm
Kikuchi Keigetsu
Kikuchi Keigetsu was born in Nakano City, Nagano Prefecture. He trained under Kikuchi Hobun, who became his father-in-law. Keigetsu went to Europe and was inspired by Italian early Renaissance paintings. After returning to Japan, he studied Buddhist art, classical Japanese art and other styles, and established a neoclassical Japanese-style of painting with tightly spaced lines and bright colors.