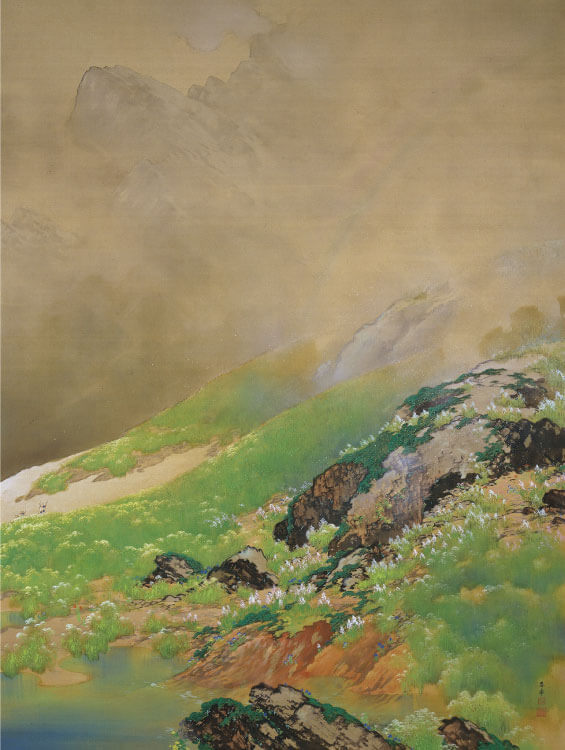 Mountaintop Paradise
1922
Yamamoto Shunkyo (1871-1933)
Work Descriptions
A field of alpine flowers on a high, misty mountain with the distant peak shrouded in haze. The Japanese globe-flowers, mountain harebell and other flowers mixed with clumps of veratrum on the rocks around the rainwater pond are in full bloom as if to celebrate the short summer. Look closely and you will see a tiny mountain climber in front of the snowy valley on the left side of the painting.
1922
Pigment on silk; framed
236.0 × 176.0 cm
Yamamoto Shunkyo
Yamamoto Shunkyo was born in Otsu City, Shiga Prefecture. He studied under Nomura Bunkyo and Mori Kansai. Yamamoto distinguished himself as a representative of the new generation painters in Kyoto along with Takeuchi Seiho and trained the next generation. Yamamoto painted many spectacular landscapes, incorporating the realism of Western art while keeping alive Maruyama Okyo's style of painting.