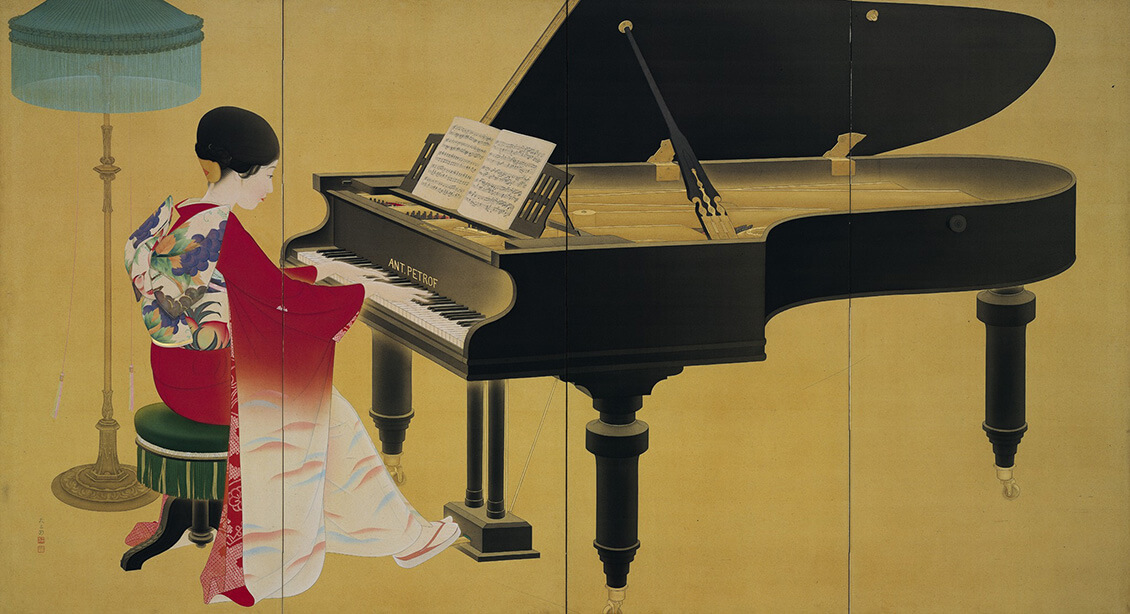 Piano
1926
Nakamura Daizaburo (1898-1947)
Work Descriptions
A bold composition of a young lady in a red long-sleeved kimono gracefully playing a lustrous black piano that dominates the painting. The artist's wife served as the model for the lady, and her strikingly fashionable appearance is punctuated by the kimono sash worn high on her waist and the wave in her Western hairstyle. Note the intricate details of the floor lamp, sheet music and other objects.
1926
Pigment on silk; four-fold screen
185.2 × 162.8 cm
Nakamura Daizaburo
Nakamura Daizaburo was born in Kyoto City. He graduated from the Kyoto City School of Painting. Nakamura studied under Nishiyama Suisho at his private school of painting and founded his own private school of painting in 1933. In his early days, Nakamura painted genre painting depicting aspects of everyday life, but he eventually painted works with the themes of modern woman and Noh play.