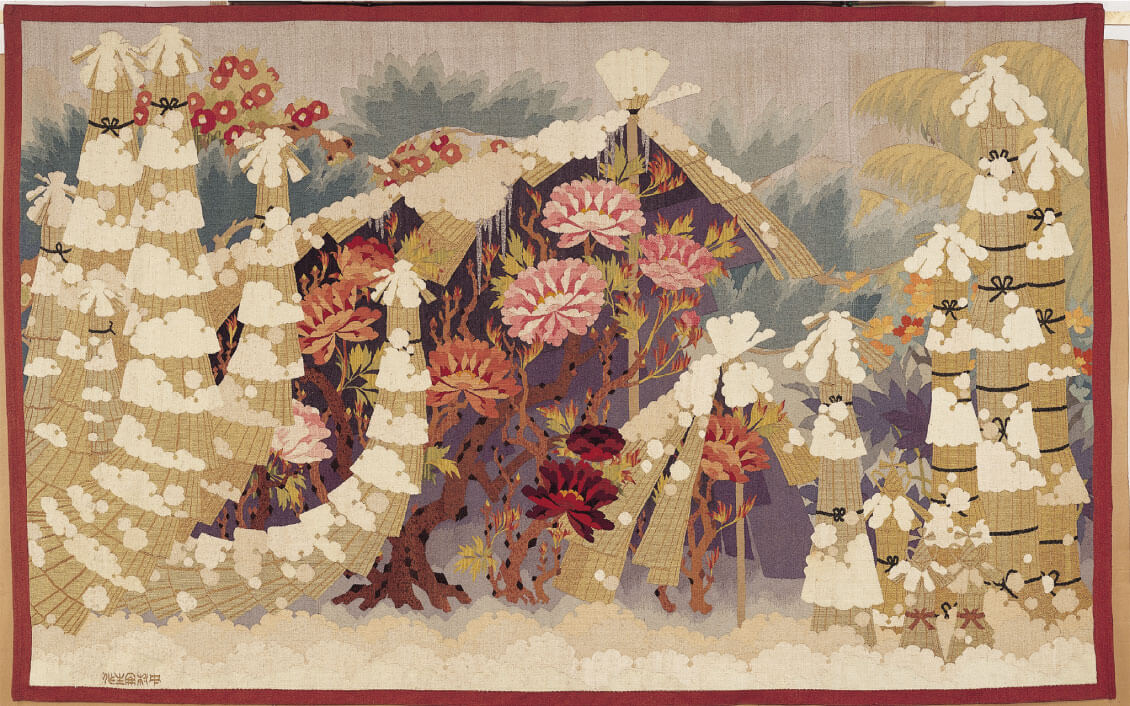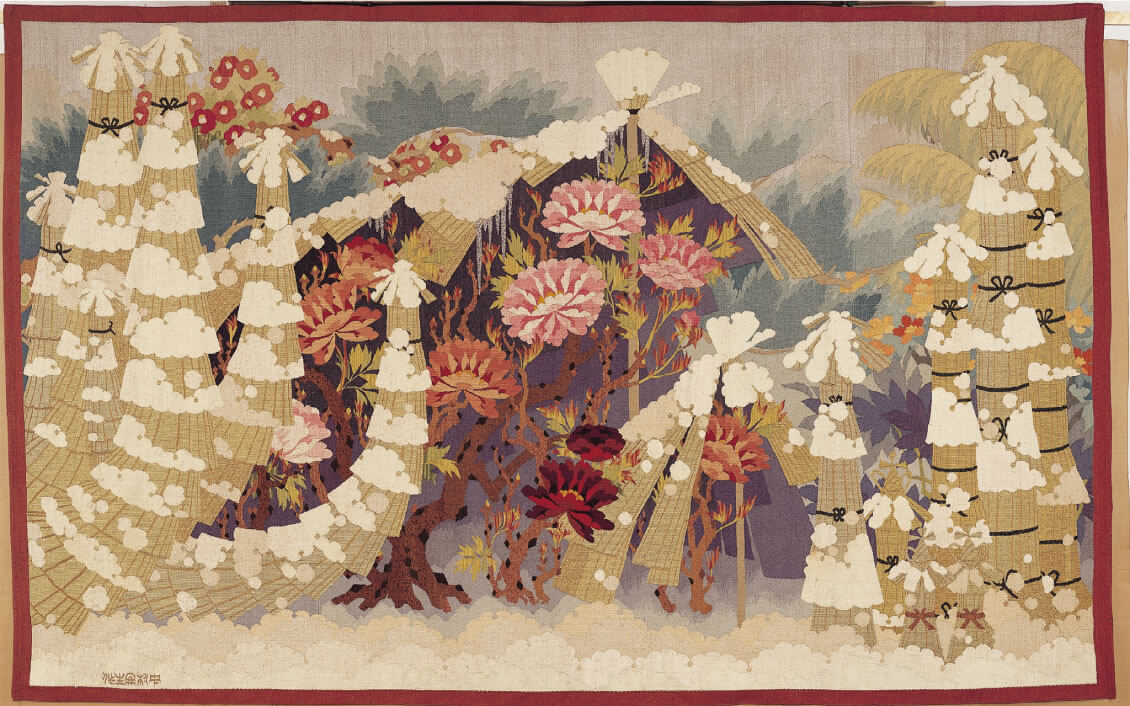 Wall Hanging of Handwoven Brocade "Winter Peonies"
1936
Nakamura Hosei (1906-1959)
Work Descriptions
Lovely winter peonies bloom underneath frost-preventing straw mats covered in snow. The tropical plants to the sides of the peonies are wrapped with the mats to protect them from the cold. Brilliant red camellias are visible in the background. The artist chose the theme based on his interest in the distinct appearance of frost-preventing straw mats. He created gradation with a colorful array of thrown silk, and wove it by hand into a tapestry.
1936
Tapestry, silk; wall hanging
180.0 × 285.0 cm
Nakamura Hosei
Nakamura Hosei was born in Kyoto City. He studied textile design under Yamaga Seika. He was active at government sponsored juried exhibitions and the Japan Fine Arts Exhibitions. While he produced flower- and animal-themed works with a modern sensitivity, he also showed brilliant conceptual capacity with original themes such as fireworks and sumo wrestling.