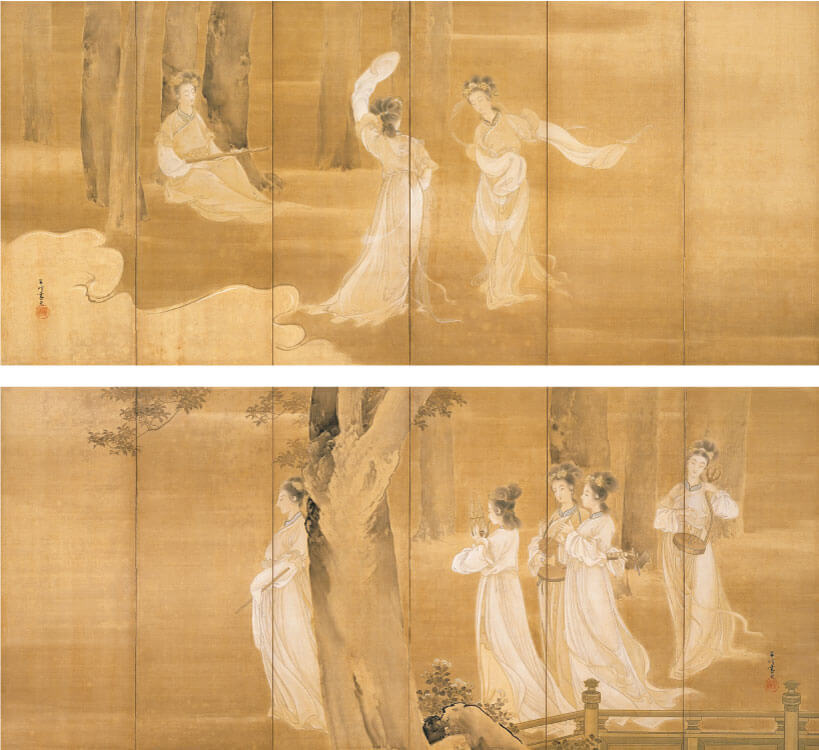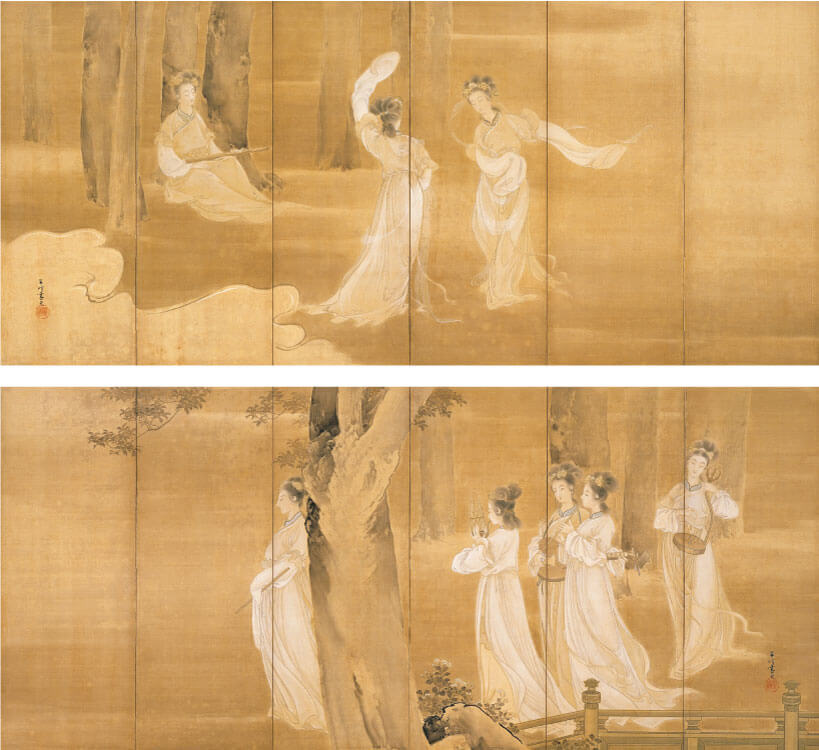 Palace in the Lunar World of Chinese Legend
1907
Nishiyama Suisho (1879-1958)
Work Descriptions
Beautiful heavenly maidens dance in the legendary palace on the moon. On the right screen, a maiden holding a ryuteki flute leads maidens playing wind and string instruments in a graceful procession. On the left screen, a maiden sits and leans against a tree as she plays a Chinese zither, and two maidens dance elegantly to her tune.
1907
Pigment on silk; pair of six-fold screens
167.0 × 378.0 cm each

below: left bottom: right
Nishiyama Suisho
Nishiyama Suisho was born in Kyoto City. He studied under Takeuchi Seiho, and also studied at the Kyoto City School of Arts and Crafts. He was known as one of the three geniuses to study under Takeuchi. Nishiyama presided over his private school of painting and turned out many leading artists. He took pride in the realistic style that he inherited from his teacher and his wide range of work, and was a prominent figure in the Kyoto art world.