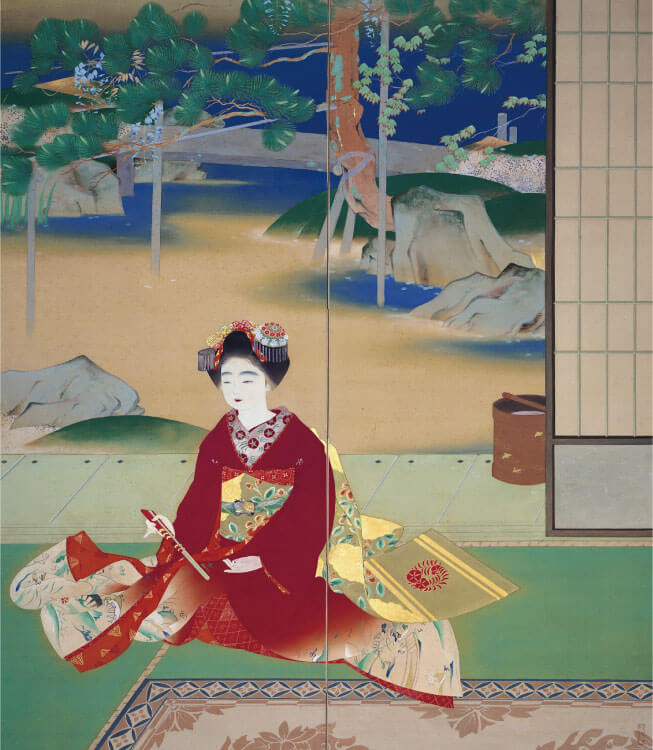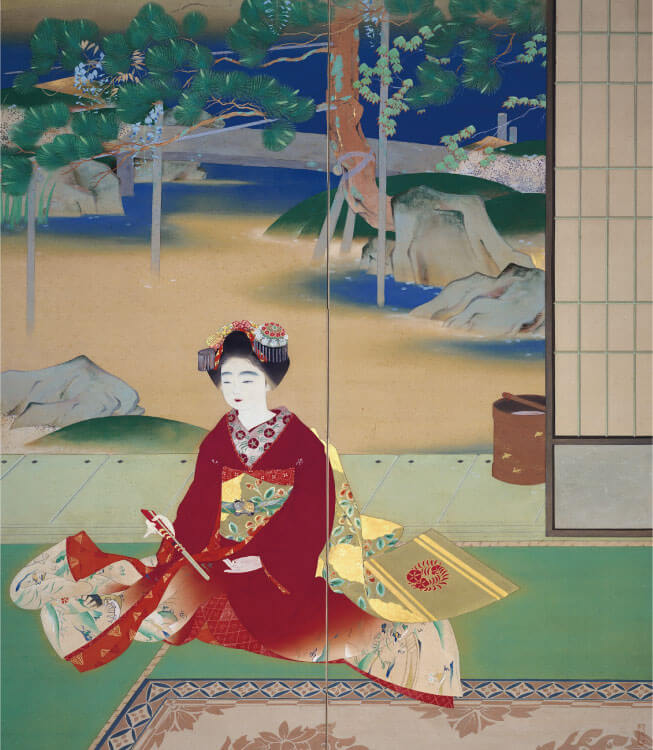 Farewell to Spring
1928
Matsumoto Ichiyo (1893-1952)
Work Descriptions
An apprentice geisha dressed in a vermilion kimono devotes herself to practicing a song, using her folding fan to keep the beat. In the Japanese garden in the background, a magnificently shaped pine tree is accented by an arrangement of standing stones and sculpted mounds, and a bridge crosses over a pond. The blooming wisteria flowers and the shoots budding from the pine trees suggest that spring is giving way to early summer, the season of fresh green.
1928
Pigment on silk; two-fold screen
185.2 × 162.8 cm
Matsumoto Ichiyo
Matsumoto Ichiyo was born in Kyoto City. After graduating from the Kyoto City School of Painting, he studied under Yamamoto Shunkyo. He formed his own private school of painting to train the next generation. He created a distinct style of yamato-e painting by incorporating modern elements into themes of the medieval literature, Noh songs and traditional events.