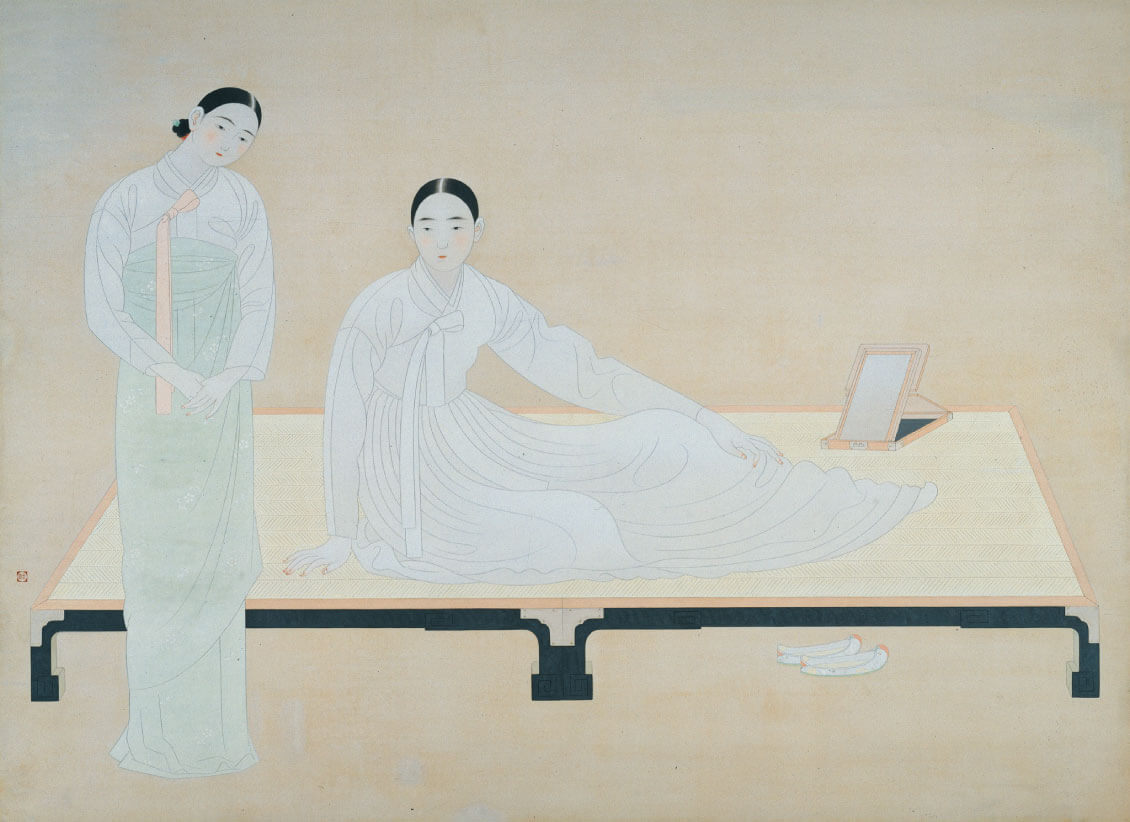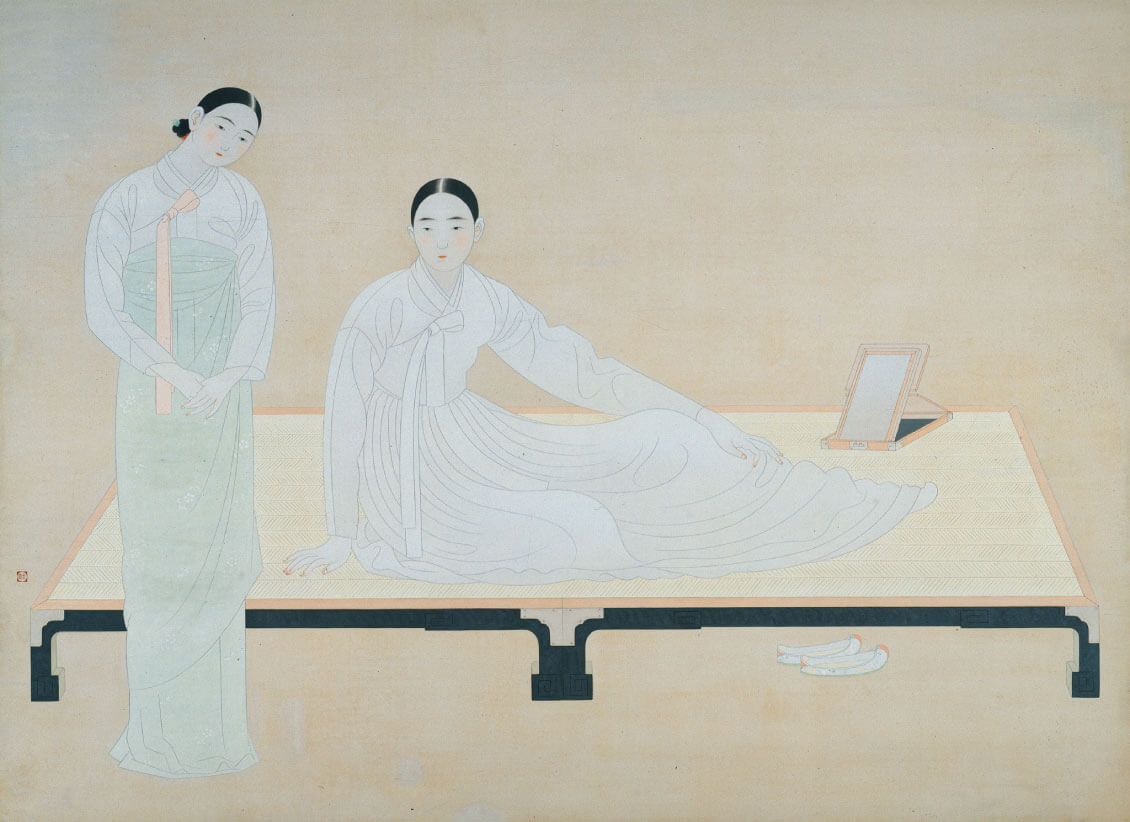 Korean Bench
1933
Tsuchida Bakusen (1887-1936)
Work Descriptions
A woman sits on a bench while another stands next to her. They are painted in suppressed tones with a white color scheme, which is a departure from Korean traditions. The horizontal lines of the bench and the diagonal line extending from the tops of the women's heads to the mirror create a triangle, and the flowing lines of their clothing complement the shape. The artist's research on Korean female entertainers crystallizes the sharp images.
1933
Pigment on silk; framed
153.0 × 209.0 cm
Tsuchida Bakusen
Tsuchida Bakusen was born in Sado, Niigata Prefecture. He trained under Takeuchi Seiho. While attending a special course at the Kyoto City School of Painting, he formed clubs with Ono Chikkyo and others. He also formed the Kokuga-Sosaku Japanese Painting Association with Murakami Kagakuand others in 1915. After the association dissolved, he returned to the Imperial Academy Art Exhibitions.