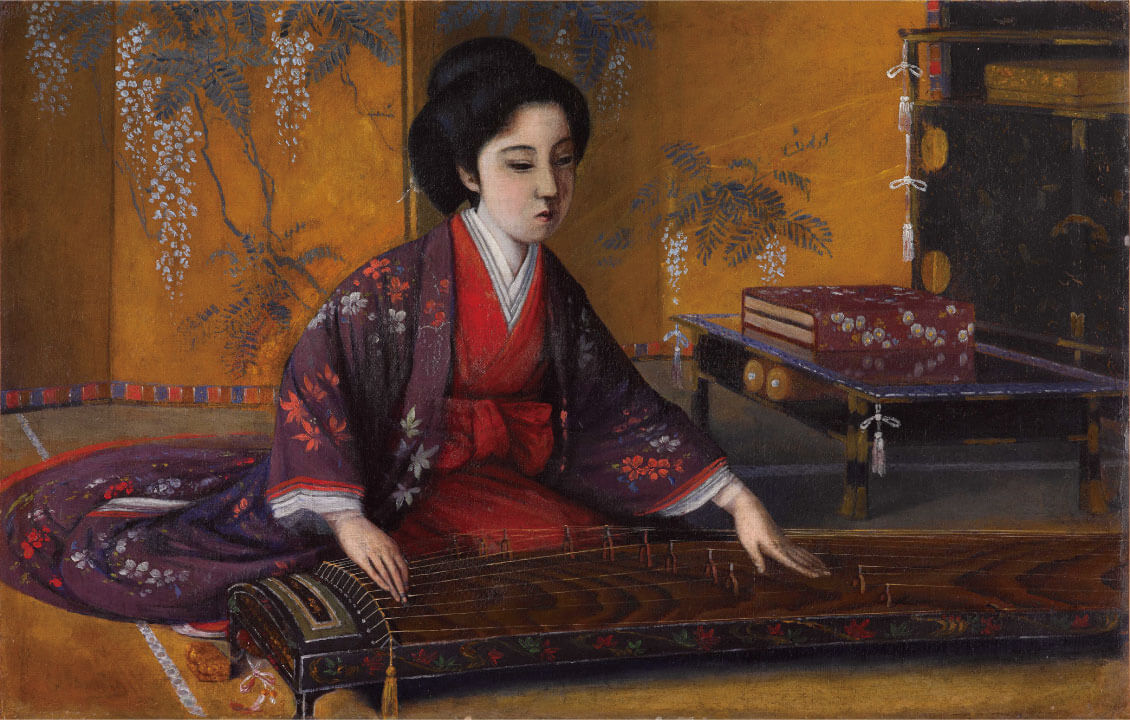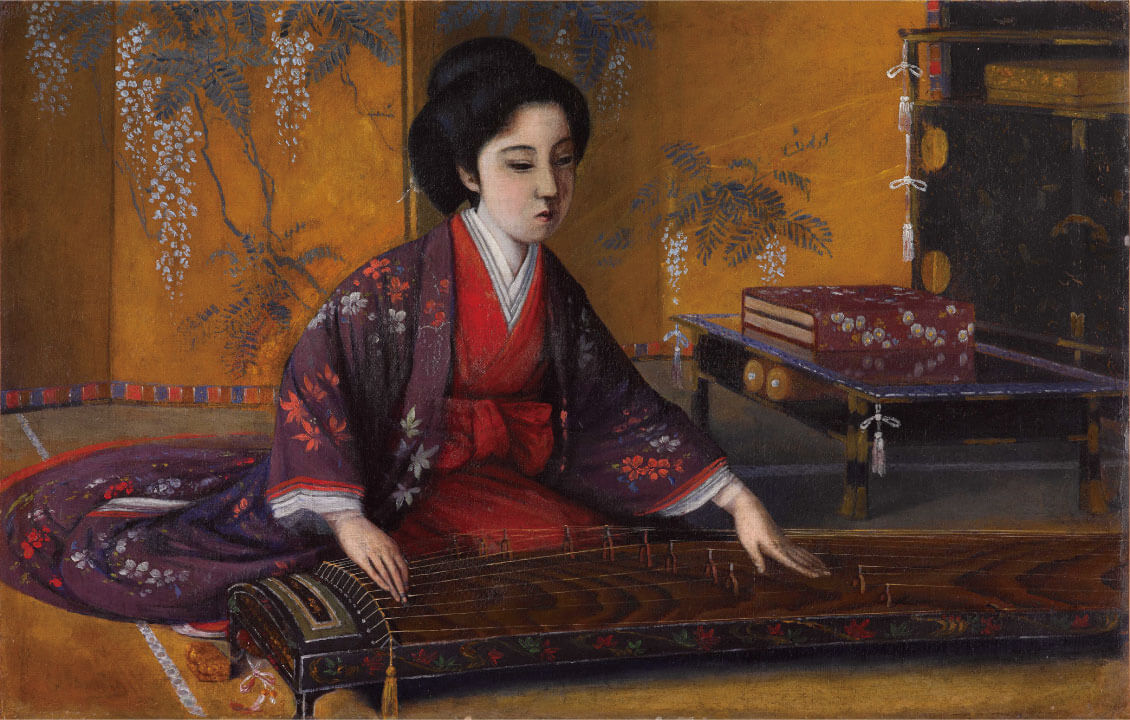 A Maid of Honor Plays the Koto, a Japanese Zither
Around 1897
Tamura Soryu (1846-1918)
Work Descriptions
A beautiful maid of honor plays the Japanese zither with an earnest expression on her face. She is wearing a purple silk robe with a cherry blossom and autumn leaf pattern, and a vermillion kimono sash tied in the front. Note the elegance of her nimble fingers on her left hand that hold down the strings as she plucks with her right hand. Behind her are wisterias on a folding screen in the style of the Maruyama school, and around her are pieces of black-lacquered furniture decorated with white tassels.
c. 1897
Oil on canvas; framed
56.7 × 88.5 cm
Tamura Soryu
Tamura Soryu was born in Nantan City, Kyoto Prefecture. When he was a child, he became a monk at Rokkaku-do Temple, and there he studied Buddhist paintings. He taught himself techniques of shadowing in photography, and learned about Western painting while studying under Charles Wirgman in Yokohama. Tamura trained the next generation as a lecturer of Western painting at the Kyoto Prefectural School of Painting.