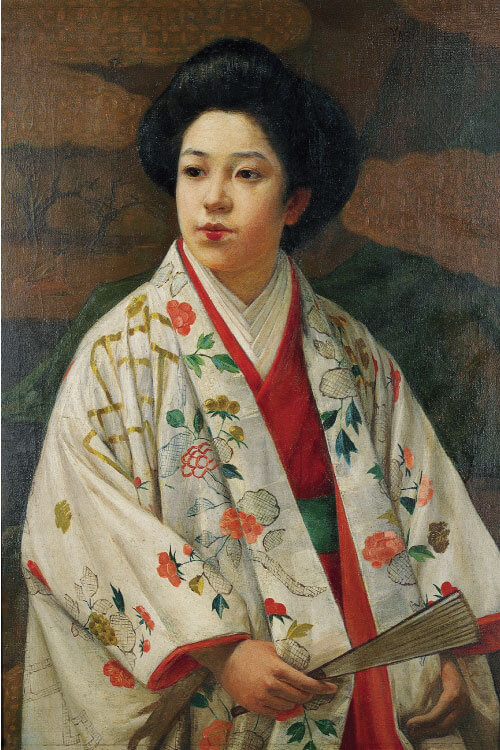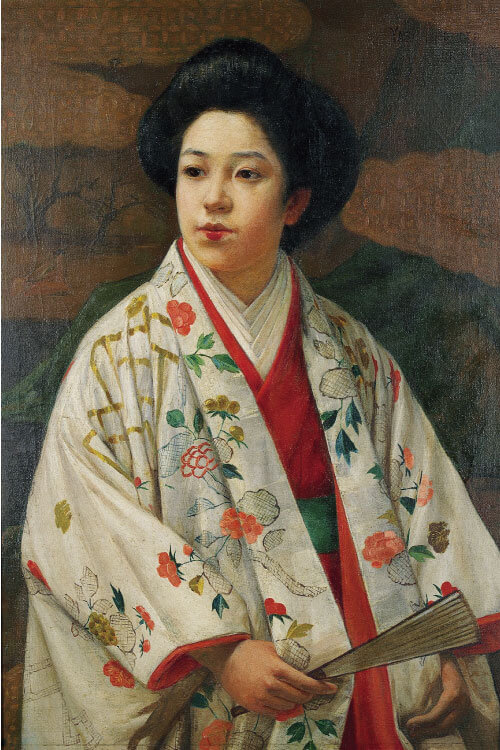 A Maid from the Inner Palace
1908
Ito Yasuhiko (1867-1942)
Work Descriptions
A beautiful maid of the inner palace with thick, unadorned black hair, double eyelids, and rouge on her small lips. Note the skillful portrayal of her personality through her distant gaze and soft expression, and of the texture of her white silk robe with the colorful flower-patterned embroidery.
1908
Oil on canvas; framed
78.0 × 54.5 cm
Ito Yasuhiko
Ito Yasuhiko was born under a chief priest of the Kumano-Nyakuoji Shrine in Kyoto. He studied under Tamura Soryu at the Kyoto Prefectural School of Painting. He later opened a private school of painting and trained the next generation in Kyoto. Ito helped to form Western paintings in the Kansai region and the Kansai Art Institute as an active promotor.